Dr Liam Foster
BA, MA, PhD
Department of Sociological Studies
Senior Lecturer in Social Policy
(He/him)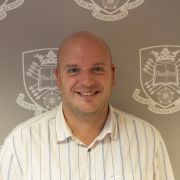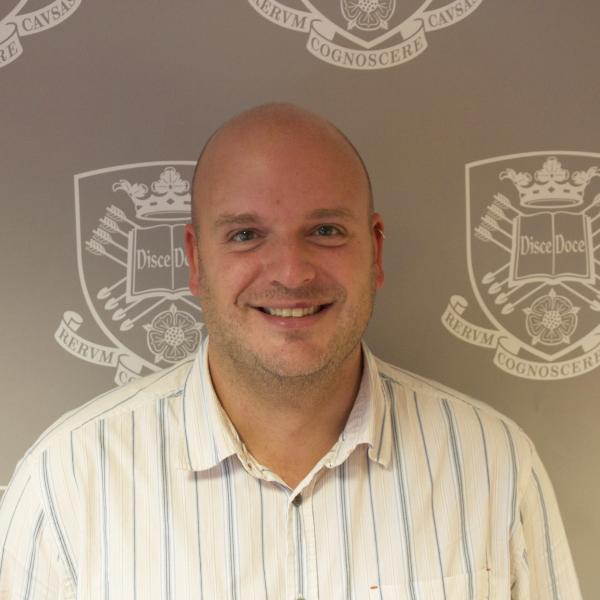 Profile

Liam joined the staff team in the department in January 2007 as a University Teacher in Social Policy and Research Methods having completed his PhD within the department in 2006 under the supervision of Professor Alan Walker.

In 2008, Liam was appointed as a Lecturer in Social Work within the Department and in 2015 he was appointed Senior Lecturer in Social Policy and Social Work. He had previously conducted his undergraduate and postgraduate MA degrees at the University of Leeds.

In 2006 Liam spent time teaching at Leeds Metropolitan University in the Health Sciences Department and was employed as a postgraduate teaching assistant within the Department of Sociological Studies at the University of Sheffield throughout his PhD (2002-06).

Liam's research interests are as follows: gender and pension provision, gender inequality in the workplace, funeral provision and poverty, extending working lives, ageing research, theories of ageing, and the sociology of sport.
Research interests

Liam's research largely focuses on inequalities in later life and policy implications, particularly in relation to funerals, pensions and pension planning. This has often included a gendered focus. He also has an interest in theories of ageing, including the application of active ageing and the political economy of ageing.

This has led to work on the comparative policy approaches to the implementation of active ageing measures. Liam's latest work is part of a large-scale project four country study funded by the Swedish Research Council for Health and Working Life (2019-22), focused on exclusion and inequality in late working life.

Liam has commented on retirement planning in the media, advised unions (TUC), been involved in projects with pension providers (AXA and Prudential), charities (The Fawcett Society) and been referenced by political parties (Labour's Older Women's Commission) in relation to pensions.

He has presented his research at a variety of national and international conferences and has been an invited speaker at the Department for Work and Pensions (x2), Department for Education, the European Parliament in Brussels, the House of Lords and the UN in New York as a world leading expert on ageing.

Liam is a member of the UK Social Policy Association Executive Committee. He is also the Managing Editor of Social Policy and Society. He has authored over 50 publications in peer-reviewed journals and book chapters, and authored or edited five books.

Funded research projects:

| Date | Sponsor | Details |
| --- | --- | --- |
| July 2019 - December 2022 | Swedish Research Council for Health and Working Life | 'Exclusion and Inequality in Late Working Life (EIWO)', (CI) |
| 2016 | The Fawcett Society | Women's pensions decision making (PI) |
| 2015-16 | The British Academy | Staying part of the family: transnational defamilisation/familisation measures of Chinese older people in Britain (with Dr Ruby Chau) |
| 2013-14 | Higher Education Academy | Using secondary data in teaching. £9,280 (PI) |
| 2013-14 | The University of Sheffield | Transforming social Work research: contexts, environments and structures. £14,000 (CI) |
| 2012-14 |  AHRC | Home improvements: improving quality and value in the provision of volume house building through architectural knowledge exchange (CI) |
| 2012 | The University of Sheffield, Research Stimulation Fund | 'I might not live that long!' A study of young people's pension planning in the UK |
| 2009-10 | University Devolved Fund | Young women's pension planning (PI) |
Publications

Books

Edited books

Journal articles

Chapters

Book reviews

Conference proceedings papers
Teaching interests

Liam teaches and supervises students at both undergraduate and postgraduate levels. Much of his teaching is driven by his research interests, skills and experience which incorporate quantitative and qualitative approaches.

At all levels Liam encourages learning through inquiry and seek to expose students to the most up-to-date research and techniques. In Liam's methods teaching students are encouraged, both in lectures and seminars, to conduct and analyse research, learning first-hand the vital contribution of empirical and grounded knowledge.

For instance, in order to enhance student's quantitative skills workbooks including student activities are employed. These were developed jointly with Dr Tom Clark initially with the assistance of a CILASS grant award and then with a HEA Grant Award. These are used as a teaching resource by the HEA.

Liam was awarded the first University of Sheffield Teaching Excellence in the Social Sciences Award in 2013/14.

Liam has written popular methods books which are used in teaching. These include: 'Beginning statistics for social scientists' (with Sir Ian Diamond and Dr Julie Jefferies), 'How to do your social research project or dissertation' (with Dr Tom Clark and Prof Alan Bryman) and is currently updating the 6th edition of the best-selling methods book 'Social research methods' (with Prof Alan Bryman, Dr Tom Clark and Dr Luke Sloan).
Teaching activities

Liam currently convenes the following undergraduate modules:

SCS2003 Doing Quantitative Social Research
SCS2023 Social Problems, Policy and Practice

See our Undergraduate Degree pages.

He is also involved in the supervision of students taking extended essays and dissertations at undergraduate and postgraduate levels, and undertakes teaching on other postgraduate modules in social work and sociology.

See our Taught Masters Degrees pages.

Postgraduate Supervision

Liam is currently involved in supervising (first, second or joint) supervising four students working on topics which include: research on family care for older people in Trinidad and Tobago, perceptions of disability, workfare policy in Hong Kong and global pensions.

Liam welcomes applications to study full-time or part-time with him for MPhil or PhD research degrees that are related to his activities and experience.

To find out more about our PhD programmes, go to: