Dr Xavier L'Hoiry
Law LLB, MA Criminology, PhD Criminology
Department of Sociological Studies
Senior Lecturer in Criminology and Social Policy
(He/him)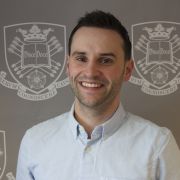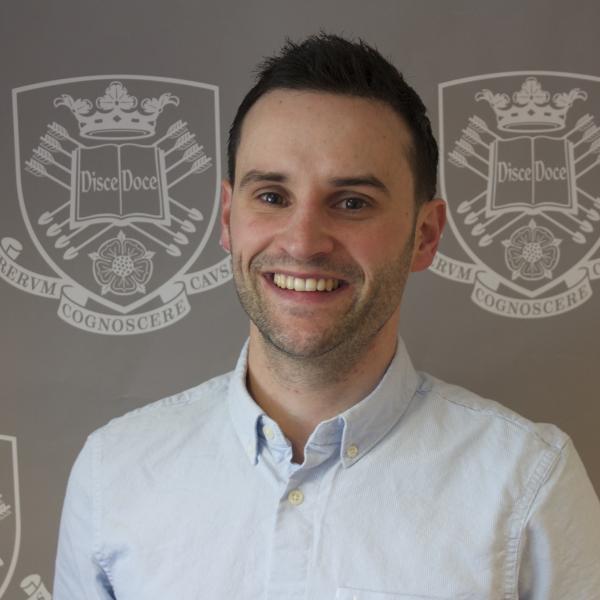 x.lhoiry@sheffield.ac.uk
+44 114 222 6404
Room LG17, Elmfield Building
Full contact details
Dr Xavier L'Hoiry
Department of Sociological Studies
Room LG17
Elmfield Building
Northumberland Road
Sheffield
S10 2TU

Profile

Xavier joined the department as a Lecturer in Criminology and Social Policy in September 2015. His principal areas of research are serious and organised crime, illicit entrepreneurship, policing and surveillance.

Having completed an undergraduate law degree at Durham University in 2006, Xavier's interests moved towards the sociology of deviance and the criminal justice system. As a result, he undertook an MA in Criminology at the University of Leeds before completing a PhD in Criminology at Teesside University.

Xavier's doctoral thesis was an ethnographic exploration of illicit entrepreneurship, focusing specifically on tobacco bootlegging and smuggling. This form of organised crime was compared against broader law enforcement and government understandings of organised criminality and the impact of these understandings upon police policy and practice.

He subsequently worked as a research associate at the University of Sheffield (with Professor Clive Norris) and the University of Leeds (with Professor Adam Crawford and Professor Stuart Lister) on international and domestic research projects concerning surveillance and policing.

Xavier currently teaches and researches in the areas of serious and organised crime, policing and surveillance and welcomes enquiries on these themes.
Research interests

A central theme of Xavier's research is working alongside practitioners, with a view towards co-producing research outputs to ensure impact and value for research end-users. Xavier's research interests are centred around the following broad themes:

Serious and organised crime;
Illicit enterprise and entrepreneurship;
The illicit economy;
Policing;
Surveillance studies.

Following the completion of his doctoral studies, Xavier worked with Professor Clive Norris on an EU FP7 project. The project concerned several aspects of the ongoing development of surveillance technologies and the subsequent impact upon democracy with a particular focus on the democratic right of access to personal data. (Findings and publications)

In 2015, Xavier joined the University of Leeds, working with Professor Adam Crawford and Professor Stuart Lister on an ESRC Knowledge Exchange project concerning various aspects of policing including community engagement and partnership working as a dynamic for culture change. Working closely alongside West Yorkshire Police, the project was a pilot ahead of the development of the N8 Policing Research Partnership. 

Since then, Xavier has completed a number of research projects which have involved working in close collaboration with colleagues in law enforcement (see Grants section below). These have included topics such as:

The feasibility of applying restorative approaches to organised crime offending (Findings); 
Community policing in South Yorkshire (on behalf of South Yorkshire Police); 
Cross-force collaborations in policing (on behalf of North East Transformation, Innovation and Collaboration); 
The deployment of Body-Worn Cameras in Humberside (on behalf of Humberside Police); 
The use of Adult Sexual Services websites to facilitate human trafficking and sexual exploitation (working alongside South Yorkshire Police).  

Xavier continues to pursue various research interests in the fields of organised crime, policing and surveillance. He welcomes any research-related enquiries in these areas with a view to building greater partnerships with key stakeholders and research end-users and developing future research.
Publications

Edited books

Journal articles

Chapters

Reports

Website content

Dictionary/encyclopaedia entries
Research group

Xavier is the Research Theme Lead for Social Inequalities and Social Ordering. This research theme is concerned with the nature and extent of class, age, place, gender, ethnic, and generation-based inequalities and the ways in which these are managed through formal and informal processes of social ordering. The theme runs several internal and external events throughout the year. Please see more information here (insert hyperlink to theme page).

Xavier encourages enquiries for postgraduate supervision in any area of criminology but is particularly keen to supervise projects concerning organised crime, illicit entrepreneurship, surveillance and policing.

To find out more about our PhD programmes, go to:
Grants

| Title: | Awarding body: | Dates: | Amount: |
| --- | --- | --- | --- |
| Courting Young Magistrates | BA/Leverhulme Small Research Grant | 2020-2022 | £6,682 |
| Tackling the Developing World of Organised Crime Groups in a Multi-Agency Strategy | N8 Policing Research Partnerships Small Grants | 2020-2021 | £23,902 |
| Identifying Sexual Trafficking Online | N8 Policing Research Partnerships Small Grants | 2019-2020 | £24,315 |
| Evaluating Body-Worn Video in Humberside Police | N8 Policing Research Partnership Knowledge Exchange | 2018-2020 | £5,000 |
| Investigating Cross-force Police Collaborations | North East Transformation Innovation and Collaboration | 2017-2017 | £3,000 |
| Restorative Approaches in Serious and Organised Crime | N8 Policing Research Partnership Knowledge Exchange | 2016-2017 |   |
Teaching interests

Xavier's approach to teaching focuses on interaction and enquiry-based learning and is shaped by his own experiences of and preferences of academic and non-academic research and teaching.

He seeks to encourage students to engage with materials in critical ways to challenge popular (mis)understandings of criminological issues and enable students to form their own thoughts on key questions in contemporary criminology and social policy.

Xavier's approach to teaching and learning also seeks to develop key employability skills of students to serve them beyond their undergraduate studies whether in academic or non-academic pursuits. With that in mind, he delivers teaching in a manner which develops team-work, presentational skills, critical analytical processes and innovative approaches to research.
Teaching activities

Xavier is the Programme Leader for BA Sociology with Criminology. Since its launch in 2017, this degree programme has grown rapidly and Xavier has been at the heart of this development. He is happy to answer any questions from prospective students about this degree programme.

Xavier currently convenes the following modules:

SCS1007: Introducing Criminology
SCS2021: Crime, Justice and Social Policy
SCS3038: Organised Crime and Illicit Enterprise
SCS3001: Dissertation in Sociology/Criminology/Social Policy/Digital Media and Society
Professional activities and memberships

Member of Editorial Board, Trends in Organized Crime.
Member of the N8 Policing Research Partnership.
Member of the Sheffield Universities Policing Research Group.
Academic representative of the South Yorkshire Organised Crime Partnership Board.
Member of the British Society of Criminology.
Member of the European Society of Criminology.