Artificial Intelligence at Work: SPERI co-hosts workshop with School of Law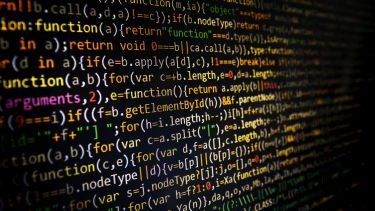 Artificial intelligence (AI) technology is transforming many aspects of society, including the organisation and performance of work. Much of the focus and debate has so far been on the effect of automation on the availability of jobs and work. However, AI-based technologies are also increasingly being adopted by employers as a means of exercising their managerial functions, a practice sometimes labelled 'algorithmic management'. While the impact of AI on 'the future of work' has already attracted significant attention from academics and policymakers, the challenges these technologies raise from an employment law perspective are only beginning to be explored. 
The workshop brings together experts on AI and employment law with political economists from SPERI to critically examine and develop new understanding about the rapidly increasing use of AI in the workplace and to consider its impact and implications for employment law.
The event has been organised by Dr Joe Atkinson, Lecturer in Law in the School of Law at the University of Sheffield and SPERI Associate Fellow, in conjunction with SPERI's Labour and Decent Work research group. The workshop is funded by the Society of Legal Scholars.
Four panels will discuss new research and key topics for debate and further enquiry:
Panel 1, 'AI, the future of work and the future of employment law'
Chair & discussant: Dr Joe Atkinson (University of Sheffield)
Mary Towers (Trade Union Congress)
Professor Gina Neff (University of Oxford)
Professor Valerio De Stefano (KU Leuven)
Panel 2, 'Algorithmic management and employment law'
Chair & discussant: Dr Jiahong Chen (Nottingham) 
Professor Jeremias Adams-Prassl (University of Oxford)
Dr Philippa Collins (University of Bristol) and Dr Joe Atkinson (University of Sheffield)
Dr Michael Veale (University College London)
Panel 3, 'Data, surveillance, and human rights'
Chair & discussant: Professor Virginia Mantouvalou (University College London)
Professor Phoebe Moore (University of Leicester)
Dr Alex Wood (University of Birmingham)
Dr Xanthe Whittaker (University of Leeds)
Panel 4, 'Responding to AI at work'
Chair & discussant: Professor Genevieve LeBaron (University of Sheffield)
Andrew Pakes (Prospect Union)
Robin Allen QC and Dee Masters (Cloisters Chambers)
Dr Ewan McGaughey (Kings College London)
Following the workshop publications and a public event are being planned to take forward this emerging interdisciplinary area of research.