New report: Monitoring responses to risk of rising food insecurity during the COVID-19 crisis across the UK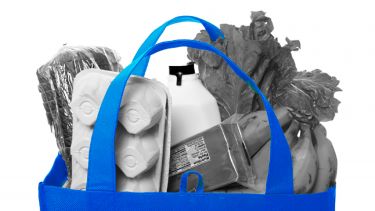 Download: Monitoring responses to risk of rising food insecurity during the COVID-19 crisis across the UK
The report is part of the Food vulnerability during COVID-19 project which is funded by the Economic and Social Research Council (ESRC) as part of the UK Research and Innovation's rapid response to COVID-19. SPERI Research Fellow Hannah Lambie-Mumford, a lecturer in the Department of Politics and International Relations at the University of Sheffield, co-leads the research team.
The new report follows previous mapping of the range of national programmes and policies intended to enhance access to food for people at economic and physical risk of food insecurity across England, Northern Ireland, Scotland, and Wales as well as UK-wide between March and July 2020. Within the context of this wider landscape of support and provision, this new report looks at how four key national interventions worked in practice over the full UK-wide lockdown in the spring and summer of 2020: replacement school food provision, emergency finance, emergency food provision and the grocery box scheme for people who were on the shielding list. It explores the implementation and impact of the interventions and reflects on the key lessons learned, and important questions raised, for the next phases of the COVID-19 outbreak and the health, social and economic challenges we face.
Find out more about the Food vulnerability during COVID-19 project.