New research brief: How former FARC-EP midlevel commanders could help to advance peace in Colombia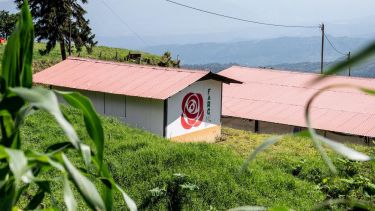 Drawing on extensive field research conducted between 2018 and 2020, the new research brief challenges conventional understanding of peacebuilding in Colombia. It recasts our understanding of the potential role of former midlevel commanders of the FARC-EP, the Revolutionary Armed Forces of Colombia—People's Army. Midlevel commanders of armed groups are characterised as "spoilers" of peace, but Dr Shesterinina's research outlines how they can also play important roles in advancing peace.
Download the research brief: Committed to Peace: The Potential of Former FARC-EP Midlevel Commanders as Local Leaders in the Peace Process
Dr Shesterinina's research offers new insights into the skills and standing that midlevel commanders develop during war and their leadership in negotiations, disarmament, reincorporation and formal and informal peacebuilding efforts. The brief calls on national and international actors to integrate former midlevel commanders into the peace process in Colombia, rather than stigmatising them and seeing them as an obstacle to the peace process. Their knowledge of the local dynamics of armed conflict and violence, the conditions in ex-combatant communities and the organisation of armed groups can be drawn upon to help advance the peace process in the areas of security, development and disarmament, demobilisation and reintegration.
In January 2021, Dr Shesterinina will take up a £1.2m UK Research and Innovation Future Leaders Fellowship to lead a major research project Civil War Paths – Understanding Civil War from Pre- to Post-War Stages: A Comparative Approach based in the new Centre for the Comparative Study of Civil War that Dr Shesterinina will establish. The Fellowship will allow Dr Shesterinina to study different paths that civil wars follow from pre- to post-war stages and advance new practices to sustain peace in conflict affected societies. 
Find out more about Dr Shesterinina's research and her new Fellowship in this interview with her.
Dr Shesterinina's field-intensive research has examined violent mobilization, ex-combatant reintegration and civilian protection in armed conflict. Her book Mobilizing in Uncertainty: Collective Identities and War in Abkhazia is forthcoming with Cornell University Press in March 2021.