Sheffield, Stanford and Yale launch new project to reimagine supply chains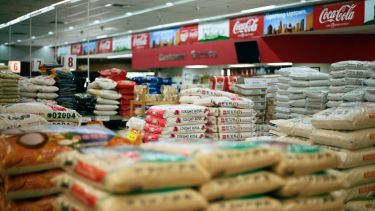 The project is a collaboration between the University of Sheffield, Stanford University and Yale University and has been co-funded by Humanity United and the Freedom Fund.
The Sheffield team is led by Genevieve LeBaron who co-leads the projects with Jessie Brunner, a leader on evidence-based anti-trafficking policy, and Director of Human Trafficking Research at The Center for Human Rights and International Justice at Stanford University. The Sheffield team also includes Remi Edwards, Tom Hunt, Perla Polanco Leal, Andreas Rühmkorf and Charline Sempéré.
Genevieve LeBaron said: "This project responds to the need for ambitious, research-driven solutions to the root causes of forced labour and overlapping inequalities in global supply chains. We're delighted to be undertaking this work with colleagues at Stanford and Yale."
Based on the idea that the COVID-19 pandemic has created massive upheaval in business models and supply chains, and many iron-clad norms of doing business have been broken overnight, the group is developing a series of issue briefs focused on tackling the drivers of labour exploitation in the global economy. The briefs will highlight existing data and evidence to support tangible actions that can be taken by corporations, investors, workers, media, governments, civil society, and other key stakeholders to support more equitable and fair outcomes. The team's work seeks to tie academic research to the calls for systemic change in global supply chains at a strategic moment when increased public attention is focused on these issues.
The team will develop a series of six tailored issue briefs that contribute directly to current debates and initiatives, helping the existing body of research find its way into the real world. The topics include: transparency legislation and due diligence, commercial contracts and sourcing, investment patterns and leverage, value redistribution, ethical certification and social auditing, and worker debt. Their research briefs will draw from several industry sectors and geographies, including India's tea industry, Ghana's cocoa industry, and the fisheries sector in Southeast Asia.
Humanity United expressed interest in supporting the development of these issue briefs in order to help illuminate clear ways in which all stakeholders can take action to create fair labour standards, believing that the business practices that surround global supply chains have helped maintain a system that incentivizes human exploitation, which has only been exacerbated by the COVID-19 pandemic.
"Corporations have largely gone unchecked and their harmful business practices have become ingrained, " said Ame Sagiv, director of forced labour and human trafficking at Humanity United. "Our aim in supporting these briefs is to catalyze systemic change as we emerge from this crisis; maintaining business models in which profits are made at the expense of worker safety and dignity is not an option."
To ensure their issue briefs relate to and gain traction with key stakeholders, the research team will hold multiple convenings to test key ideas among relevant experts from across stakeholder groups, culminating in a series of public convenings in Autumn 2021 to amplify the message and catalyze conversation around these issues.
Anyone interested in following the new project as it develops can sign up for updates at tiny.cc/restructure.