SPERI invites applications for the Leverhulme Trust's Early Career Fellowship Scheme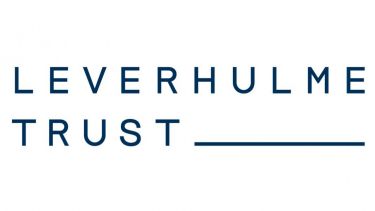 We are looking for applicants whose research broadly aligns with research being carried out in SPERI and/or the Department of Politics and International Relations.
This call is open to all, and we welcome proposals from female, LGBTQ, racial and ethnic minority, and international scholars, as well as those looking to undertake a fellowship on a part-time or full-time basis.
The default starting salary for this position is Grade 7.3
These fellowships are intended to help early career researchers, with a research record but who have not yet held a full-time permanent academic post, to undertake a significant piece of publishable work. Interested potential applicants are encouraged to contact a suitable member of staff who could act as a mentor in the first instance to discuss their Fellowship proposal. 
We welcome Expressions of Interest from outstanding early career researchers who meet the eligibility criteria of the Leverhulme Trust Early Career Fellowship Scheme. Specifically, we seek candidates with an excellent academic record; a strong publications profile; and innovative and ambitious research ideas. 
Expressions of Interest should consist of the following:
1.    Curriculum Vitae (max. 2 pages) – including academic qualifications (with degree outcomes specified)  and research record (publications, presentations, impact, research leadership if appropriate);
2.    Outline research proposal (max. 2 pages) – indicating originality and contribution to the discipline, theoretical contexts, methods, resources and planned outputs;
Expressions of Interest should be sent as a single PDF document to fss-researchhub4@sheffield.ac.uk ​​​​​​ by 4pm on Friday 4 November 2022.
Selection decisions will be communicated to applicants in early December. 
Selected candidates will be supported in developing their application for a Fellowship, leading up to the submission of applications to the Leverhulme Trust by the scheme deadline of 23 February 2023.