This Talking Heads series was created over a number of workshops in Scotland and England.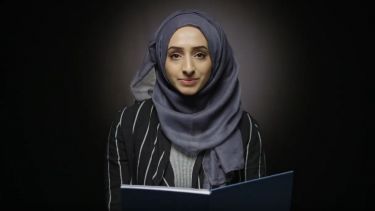 Storying fiction workshops were facilitated by published author Safina Mazhar at the Glasgow Women's Library. 'Wasting Time' was written and performed by Sunah. 'How not to drown in the past', was written by Laila and performed by Zara.
The men's storying and film workshops were hosted in a separate location in a small industrial town in the North of England and 'Dreams' is a short story written and performed by Faizaan. Other participants wished to remain anonymous for the films, such as the film 'What if?'.
Wasting Time - Talking Heads
For more of the Talking Heads short film series, please visit our Storying Relationships YouTube Channel. 
---
The project has a number of additional outputs that include journal articles, books and short films. We encourage the use of these outputs by individuals, students, researchers and organisations.
The Storying Relationships team would like to thank all of those involved in the course of the project and those taking part in the films.