Our committee members are elected at our annual general meeting held every October. Committee members typically serve three years in office. Find out who our current committee are.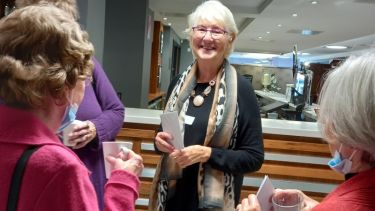 Off
If you have any questions or comments for the group please email us at: womensclub@sheffield.ac.uk with the nature of your query and/or the person you want to contact in the subject field.
Current Committee 2022/2023
Chair: Jacinta Campbell
Treasurer: Brenda Zinober
Minutes Secretary and Newsletter Editor: Pat Holmes
Membership Secretary: June Isles
Diary: Angela Karck
Other members:
Belinda Barber
Margaret Stoddard
Karen Borthwick
Angela Stewart
A global reputation
Sheffield is a research university with a global reputation for excellence. We're a member of the Russell Group: one of the 24 leading UK universities for research and teaching.