Jim is a chemical engineer with BE and PhD degrees from the University of Queensland in Australia. He is a Fellow of the Australian Academy of Technological Sciences, a Fellow of the Institution of Chemical Engineers and a Fellow of the Royal Academy of Engineering.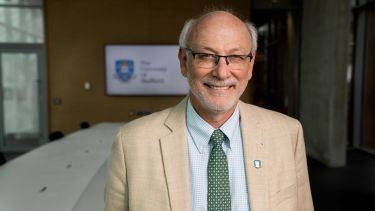 Interim Vice-President and Head of the Faculty of Engineering
Jim has a career that spans three continents. He spent 20 years in academic positions at The University of Queensland in Australia from 1987-2007 including Head of Chemical Engineering and Head of School of Engineering. From 2007-2015, he was Professor of Chemical Engineering and Professor of Industrial and Physical Pharmacy at Purdue University. He joined the  Department of Chemical and Biological Engineering at Sheffield in  2016 and was Head of Department from 2016-2021. 
Jim's research is in the smart manufacture of formulated particulate products such as pharmaceuticals, agricultural chemicals and consumer goods. He is an international leading expert on wet granulation with over 30 years experience in the field and his work on wet granulation is now widely used in engineering practice to reduce development time of new products and improve quality and reliability on scale up.  He is author of over 230 refereed publications.  He has received national awards for his research in three countries including the Thomas Barron Award in Fluid-Particle Systems from the American Institute of Chemical Engineers in 2012, and the Geldart Medal for Contributions to Particle Technology from the Institution of Chemical Engineers in 2017.  
Jim is passionate about university education and educators. One of his most significant achievements was leading the design and implementation of a new Project Centered Curriculum across the whole Chemical Engineering Program at UQ between 1998 and 2005. This transformation was recognized as a world leading effort and received many awards, including the Australian Award for University Teaching in 2005.