With a background in Mathematics, Professor John Derrick joined the University of Sheffield in 2005 and now leads the Faculty of Science.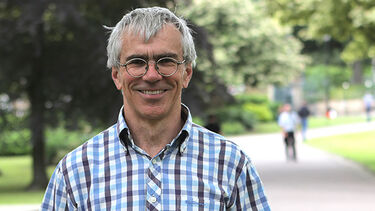 Vice-President and the Head of Faculty of Science
Professor John Derrick was appointed to this role, which he previously held on an interim basis, in June 2019
John graduated with a degree in Mathematics from the University of Nottingham, before taking his DPhil in Oxford. From 1990 to 2005 he worked at the University of Kent at Canterbury then moved to Sheffield in 2005. He was Head of Department in Computer Science between 2009 and 2015. In 2015 he was appointed to the post of Deputy PVC for Research and Innovation. John joined the Faculty of Science towards the end of 2017.