Professor Susan Fitzmaurice
Vice-President and Head of the Faculty of Arts and Humanities.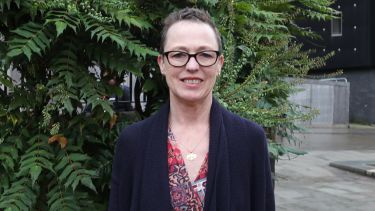 Professor Fitzmaurice has been at the University since 2006 and has been in the role of Vice-President and Head of the Faculty of Arts and Humanities since 2019, after a two-year stint as interim FVP. Susan holds a Chair of English Language in the School of English and was previously Head of the School. 
Susan is a member of the University's Executive Board and of the Finance Committee. As Chair of the Race Equality Steering Group, she is a member of the University Council Equality, Diversity and Inclusion Committee. With Professor Amaka Offiah, she is leading the preparation of the University's submission to the Race Equality Charter in 2024.
An internationally regarded scholar of English Historical Linguistics, she is a member of a number of interdisciplinary research collaborations. These include being PI of the AHRC-funded Linguistic DNA project, a member of the UK-ZA Research groups, and PI of the AHRC Where Next? Scoping project funded by the AHRC: Performing Arts and Social Violence: Innovating Research Approaches to Sexual and Gender-based Violence in the Global South.
Susan is President of the Philological Society, one of the oldest learned societies in the UK and was a member of the REF subpanel for English Literature and Language for REF 2021.
She is a founding editorial board member of the Journal of Historical Sociolinguistics, and a general editor of Mouton De Gruyter's Topics in English Linguistics monographs series.