Rob provides the overall leadership and coordination of a number of our key professional services.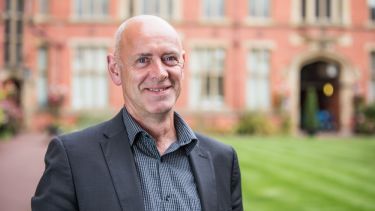 As Chief Operating Officer, Rob provides leadership to Academic Services Departments, Campaigns and Alumni Relations and Corporate Communications. 
Prior to this appointment he was the Director of Operations in the Faculty of Social Sciences at the University. In addition to being a member of the University Executive Board, Rob serves as a member of numerous University bodies and committees, including Senate.
His previous roles include working in postgraduate student admissions, progression and examination, scholarships, research support and research management, during which time he held external secondments to the HEFCE and to the UK research councils, in addition to being an elected non-executive Director of the Association of Research Managers and Administrators (ARMA).
Rob has a BA in Social History from Sheffield and has undertaken several CPD and executive education programmes, most recently a strategic leadership programme at Said Business School, University of Oxford.