We're recruiting for a PDRA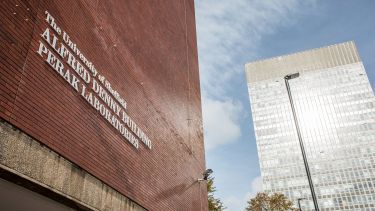 We are seeking to appoint an experienced Research Associate in the general field of geochemistry/water quality modelling to join a dynamic, high-profile research project: the Greenhouse Gas Removal with UK agriculture via enhanced rock weathering Demonstrator, funded by UKRI-BBSRC (2021-2025). The Demonstrator is a UK focused integrated whole system assessment of the science, societal and scalability opportunities, and challenges of enhanced rock weathering (ERW) to help the UK reach Net Zero by 2050. This Demonstrator is one of five, coordinated by the Directorate Hub, CO2RE.
The Research Associate will be embedded within the Leverhulme Centre for Climate Change Mitigation (LC3M) at the University of Sheffield, funded by a Leverhulme Trust Research Centre Award. UKRI partners on this large research consortium project include a number of leading UK institutions and scientists working in the exciting field of atmospheric CO2 removal.
This post is in the project modelling team led by Professor D.J. Beerling FRS, and project partners at the University of Leeds, Professor S.A. Banwart and Professor L.J. West. The appointed Research Associate will assess the security of carbon dioxide removal (CDR) in the UK resulting from ERW during transport of weathered products in rivers and groundwater from agricultural land to the marine environment. The Research Associate will undertake a modelling strategy for assessing the extent to which Greenhouse Gas Removal (GGR) efficiency by ERW may be affected by carbonate precipitation or dissolution in soil, groundwater and river systems during water flow and transport to the coastal margins at national scale. Analysis will include modelling the fate of ERW products during transport in groundwater, streams and rivers to consider the effect of alkalinity changes on pH and aqueous carbonate speciation, carbonate mineral precipitation and carbon dioxide gas exchange with the atmosphere. The goal is to produce a UK-wide scenario-based evaluation of the net GGR potential of ERW and its contribution to the UK's net zero target incorporating new evaluation of critical uncertainties.
The closing date is 6th July 2022. To find out more and apply, see the University of Sheffield job advert here.