Modelling Assessment for UK GGR via ERW
With so many variables and uncertainties, how might we accurately predict how our ERW sites might behave in the future, and what could the knock-on environmental effects be?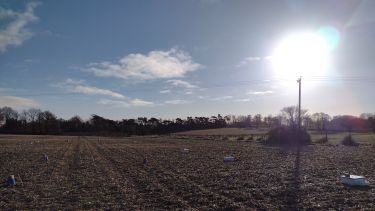 Off
Our modelling work package looks at creating models to forecast this, based on different scenarios and combined with various possible scientific results. 
---
Our modelling assessment's aims are to:
couple soil chemistry weathering model of the field sites with groundwater and surface water geochemistry and transport pathways to the coastal margin.
develop a UK wide scenario-based evaluation of the net GGR potential of ERW and its contribution to the UK's net zero target incorporating new evaluation of critical uncertainties
model the costs of on-farm rock dust interventions for managing agriculture, comparing ERW-amended and business-as-usual scenarios for the farm types covered in our field sites work package.
Working with the data generated in our other work packages - our field sites and monitoring results - the models will look at how soils, water and land use interact in different combinations, and what this might mean given various climate change scenarios up to 2050. In particular, we will see how GGR is affected by chemical changes in groundwater transport, and the effects on streams and coastal margins.
We're also modelling the impacts of ERW on farm-scale economics, using real commercial data for cereal and lowland grazing farms. We'll compare this to the business-as-usual costs of running typical farms, which our field sites are representative of, and to provide economic information for a cost-benefit assessment, which could be used in stakeholder and public engagement.