Funding your PhD for entry in 2023-24
We invest heavily in PhD study and the development of our postgraduate community. You may be eligible to apply for a scholarship to fund your PhD, depending on your field of research, and whether you are a home or overseas applicant.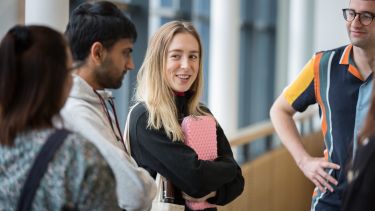 Applications are assessed on the basis of academic success and qualifications, experience, research background, an excellent, original and well-articulated research proposal, the potential impact of the research and a good match with supervisor/department expertise.
Applications for University of Sheffield and WRDTP scholarship funding for 2023/24 entry are now closed
You must have applied for a place to study and been accepted for a place at the University before you can submit a PhD scholarship application. 
To apply for a Scholarship -  The central scholarship deadline listed is on Wednesday 25 January 2023 at 17:00 UK time. However, the earlier internal deadline for USP is Monday 16 January 2023.
Applicants to Social Science must ensure that they complete the additional 'Scholarship Application' section of the Postgraduate Online Application Form. This section of the form is only accessible to those who select a PhD start date of 1 September 2023 or later. 
You should discuss the most appropriate scholarship for you with your supervisor or department. Scholarships are very competitive, and your application will need to be tailored to the most appropriate source. There are also different routes for scholarship applications, and your supervisor/department will be able to advise once you have established the most appropriate scholarship application for you.
The Global Challenges Centre for Doctoral Training:  There are 6 projects for students starting their PhD in the 2023 - 2024 academic year.
The Global Challenges Centre for Doctoral Trainingrovides a stimulating interdisciplinary environment for students to research a key global challenge. These projects sit within two Centres for Doctoral Training which make up the Global Challenges CDT: New Horizons in Borders and Bordering and Emerging Urban Inequalities.
Most scholarships cover tuition fees and provide a stipend (student living allowance), plus a Research Training Support Grant to cover research costs and consumables. However, you should check the details of each scholarship when you apply.
Final decisions are made and communicated to applicants between the end of February to the end of April, depending on the scheme.