Funding your PhD for entry in 2022-23
You may be eligible to apply for a scholarship to fund your PhD, depending on your field of research, and whether you are a UK/EU or overseas applicant.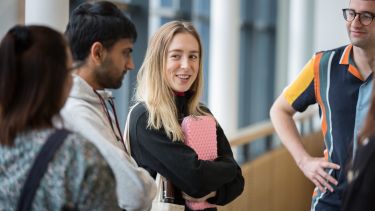 You must have applied for a place to study and been accepted for a place at the University before you can submit a PhD scholarship application. We strongly recommend that you have made an application for a place to study with Urban Studies and Planning by Monday 10 January 2022.
You should discuss the most appropriate scholarship for you with your supervisor or department. Scholarships are very competitive, and your application will need to be tailored to the most appropriate source.
There are also different routes for scholarship applications, and your supervisor/department will be able to advise once you have established the most appropriate scholarship application for you.
The main scholarships competition in the University opens in November 2021 and the Scholarship application deadline is 17:00 UK time on Wednesday 26 January 2022, and decisions are made and communicated to applicants between the end of February to the end of April, depending on the scheme.
Most scholarships cover tuition fees and provide a stipend (student living allowance), plus a Research Training Support Grant to cover research costs and consumables. However, you should check the details of each scholarship when you apply.