A PhD is an independent piece of research and writing that presents an original contribution to existing knowledge within a given discipline.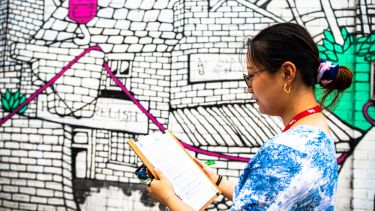 Full-time study
The standard 3-year route
Year 1: Research training and development of a detailed research proposal
Students take a number of taught modules in a programme tailored to their research skills and previous experience. These modules are provided by the department and by the Faculty of Social Sciences as part of the ESRC-funded White Rose Doctoral Training Partnership (WRDTP) programme, and cover principles and methods in social science research, research ethics, and subject-specific specialised modules as required.
Over the first nine months, students also work under their supervisors' guidance to prepare a detailed doctoral research proposal. This is assessed by the department's Research Committee and presented to a panel of academic staff, usually in June of the first year. Following a successful submission and presentation, and completion of any required taught modules, students progress to their doctoral research.
Year 2: Doctoral research and advanced research training
The second year is usually the principle field research period, and for many students also includes the beginning of analysis and writing up their thesis. We also encourage students to take advantage of the advanced research training modules provided by the universities in the White Rose DTP, and within the Department.
Our Social Sciences Doctoral Training programme is tailored to your individual needs to ensure you have the right skills you need to develop your research.
Year 3: Writing up and advanced research training
Students aim to complete their thesis and submit it within the third year. Research training in this final year would focus on advanced analysis methods and skills for employment (e.g. writing for publication.)
---
1+3 and +3 routes for students funded via the White Rose Doctoral Training Partnership
In association with the Sheffield Methods Institute and the White Rose Doctoral Training Partnership, we offer a 4-year route ('1+3') comprising a Masters in Social Research followed by three years of doctoral study and advanced training, and a 3-year route ('+3') for students who already have significant social science research experience and/or training at doctoral level.
For more details please see the White Rose Doctoral Training Partnership pages.
---
Part-time study
We also offer part-time PhD study, which takes between 4-7 years.