Priority four: Sustainability
We will aim to be one of the most environmentally sustainable research-intensive universities in the country, ensuring sustainability runs through everything we do: the education we provide for students; our world-class research and innovation; and our campus operations and local environment.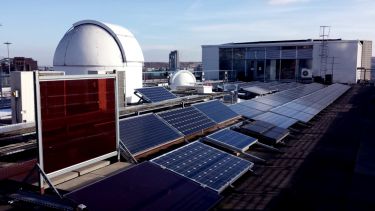 Off
We will:
Publish and implement our Sustainability Strategy and Action Plan, in partnership with our Students' Union, and monitor our progress as a campus community.
Actively contribute to and support all 17 of the UN's Sustainable Development Goals through our education, research and campus activities.
Embed Education for Sustainable Development into all of our courses.
Continue to seek solutions to the global climate emergency through our world-class research. We will use our facilities as 'living labs ' to test our research.
Lead by example and use our expertise, knowledge, and resources to have a positive impact on our local environment, radically reducing our emissions on campus and becoming carbon neutral.
Work collaboratively with our regional partners to help the Sheffield City Region respond to the climate emergency.