The University of Sheffield was established by Royal Charter in 1905. In common with many other universities, it is an exempt charity.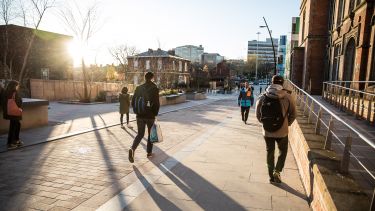 Off
The University's charity number is X1089.
The University is required to have charitable purposes and apply them for the public benefit. It must comply with the general law of charity. Members of its governing body, the Council, are charitable trustees - see Register of interests 2022-23 (PDF, 334KB) for more information.
Exempt charities benefit from the same tax advantages as all charities, and have the same obligations to comply with tax law.
The Office for Students (OfS) acts as the principal regulator for universities that are exempt charities.
Legal name and correspondence address:
The University of Sheffield
Western Bank
Sheffield
S10 2TN
---
Downloads
A global reputation
Sheffield is a research university with a global reputation for excellence. We're a member of the Russell Group: one of the 24 leading UK universities for research and teaching.