Frequently Asked Questions
Finding the right student home is a big deal, so we've tried to cover everything you might need to know here. If there's anything we've missed, email accommodationoffice@sheffield.ac.uk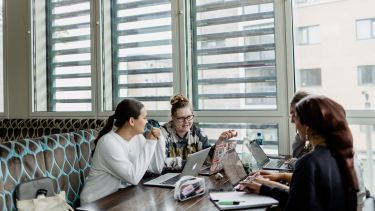 Off
Finding a room
When can we apply for accommodation?

If we're your firm choice, it's March. If we're insurance choice, or you come through clearing, it's August.

How do I apply?

If you've accepted our offer, you'll get an email from Accommodations about 72 hours later with instructions on setting up your MUSE account. Then you'll get an email from universityaccountsetup@sheffield.ac.uk containing your username and inviting you to activate your account, and begin the application process. Please do bear in mind that if you are waiting to be released from another university back onto the UCAS system that this could mean a bit of delay that's out of our control.

Am I guaranteed accommodation?

Yes – we guarantee University-owned and managed accommodation to all full-time students providing you apply by 31 August. You are also guaranteed to live with only other University of Sheffield students. You can find out more about our guarantee here.

What is self-selection?

Self-selection is the process where you can choose your own building, flat and room when you apply. The self-selection process allows you to leave a personal bio about yourself, which other students can then see when they click in that particular flat. Self-selection is helpful in finding like-minded individuals. After this, we will ask you to let us know which accommodation you would prefer (this is what we call preferences), and we'll look to allocate you to a room as close to your preferences as we can, subject to availability.

Why can't I see the room type, block or location I want when booking through self-selection?

We don't release all rooms at the same time to enable those students who are still receiving offers from other institutions to have the same opportunities as those who received offers prior to the application process opening.

You may wish to consider one of the great options we have available in the portal now, or you can check back another time to see if we have released more rooms. We will continue to release rooms throughout the booking process. We are unable to provide a specific date that more options will become available as we release more as and when the current options are filled. It's important to remember that the availability of specific buildings and flats may change year on year and may not be available for this year. For example, it may be held for Undergraduate, Postgraduate, Exchange and Visiting students etc.

What is a student profile?

If you book via self-selection, you usually can view select information about others who have booked the same property to give you a better idea about your future flatmates.

If you decide to share your information with us, you will be asked if you want to set up a personal profile. The profile includes your screen name, your age, gender, and a brief profile about you – your interests, if you like to stay up late, or maybe prefer things quiet and clean. It's entirely up to you what you share in this section. This part of the process is optional, and if you decide not to share your profile, the other applicants will see 'Occupied' against the room you choose.

How do preferences work?

Once self-selection closes, we'll ask for your preferences. Your preferences tell us information about which location/room type you prefer. You only have to provide us with three different options. We'll then look to place you in a room based on the information you have provided. We'll always try to match you with your highest preferences in terms of room type, subject to availability. If you apply via Preferences, we won't look to place you into a room until the release of your results as there are a large number of changes within the system, which helps us provide you with the best possible option for you.

Can I get a room specially adapted to my medical condition?

If you highlight on your application that you have a medical condition or special requirement, this will be looked at by a member of the accommodation team. We have several adapted rooms, and we do everything we can to account for medical needs or special requirements.

Please contact the Accommodation Office if you have any questions: accommodationoffice@sheffield.ac.uk
Money and what's included
Do I need a TV Licence?

If you plan to have a television in your room, or watch live or catch-up TV online, you will need a TV licence.

What is included in my rent?

Utility Bills

Internet Connection

Contents insurance up to £5,000

Customer Service Reception and 24-hour security

Residence Life

Does the contents insurance cover my bike?

No, the contents insurance protects all your gadgets, iPads, phones, laptops and PlayStations etc. We recommend if you have a bicycle that you consider upgrading your insurance cover. If you have any questions about what's included in the cover, need to make a claim or you'd like to find out more about upgrading, visit Cover4Insurance.com.

What's included in the kitchen and living space?

All our kitchen living areas are equipped with a microwave, kettle, toaster, hoover, mop, iron and ironing board. There's also a seating area for you to hang out with your flatmates.
General Accommodation Information
Can I live here after the first year?

Yes, you can apply to stay in University Accommodation throughout your studies.

Applications usually open in November, so you are welcome to come back to us for the following academic year and indeed throughout your studies at the University. If you're returning to University accommodation, you'll be eligible for our returner offer.

Can I apply to be in the same flat as my friend?

You can choose the same flat as part of the self-selection process. When we switch to preferences and allocation, we will try and help wherever possible subject to availability.

Sometimes it's best to live in close proximity rather than in the same flat as that way you form a wider friendship group.

Do you offer same-sex accommodation?

The majority of our accommodation is mixed gender but we cannot guarantee mixed gender. We do offer single-sex and dedicated LGTB+ accommodation and you can select that option as part of your application process and it is guaranteed.

What does LGBT+ mean?

The University of Sheffield Students' Union's definition of LGBT+ includes, but is not limited to, students who are Lesbian, Gay, Bisexual, Transgender, Queer, Questioning, and Intersex. As a collaborative project, the same definition is used in regards to the LGBT+ accommodation.

Can I change my gender and chosen name after I have registered?

Your student record is a legal record which will record your legal name and details, however you can populate the chosen name field on your accommodation account in order to ensure our Accommodation and Residence Life staff address you correctly. Please also feel free to make all members of our teams aware of your pronouns when communicating with them. 

For support regarding transitioning when at university please contact support@sheffield.ac.uk and consider contacting the SU LGBT+ committee which includes the Trans Welfare Officer.

Is the LGBT+ accommodation available for LGBT allies?

No, it is intended that this accommodation is exclusively for those who identify as LGBT+. This offers residents a place of peer support where they can use their shared experiences to help foster an inclusive and positive space. In a similar way to the SU's LGBT+ lounge, it is intended to be a space for all LGBT+ students.

Which accommodation is closest to my department?

All University accommodation is within a twenty-minute walk of campus or a 5-10 minute cycle and is served by regular public transport, which runs past the residences. We advise students to look at all factors when choosing where they'd prefer to live, not just proximity to campus.

Is there parking available if I want to bring a car?

We always try to discourage students from bringing a car, unless it's essential. Parking is extremely limited at Ranmoor/Endcliffe and there is no parking available at the residences in the city except for pay and display. Full details can be found on the EFM website who manage the parking permits. Disabled parking is provided around the campus and the university residences.

Is there anywhere to keep bikes?

All our accommodation comes with great cycle storage and we strongly recommend bringing a bike as a great way to get around. Many of the students cycle to university and there are very good cycle lanes across the city.

Is it all international students in the City accommodation?

No.  All our accommodation and sites have a mixture of international, home students, postgraduate, undergraduate and returning students. We positively encourage students to mix and integrate to get the best from their time at university.

If I choose shared bathroom accommodation - how many people will need to share?

The maximum is 6 people per shower room/bathroom and we typically have around 4/5 people sharing. As students have different shifts for their lectures, you will never all be getting ready at the same time, you will never need to queue.

What colour is my room?

All rooms vary in colour and get changed frequently, so we cannot share this information with you unfortunately. We recommend that you just look forward to the surprise when you arrive and who needs everything to match anyway - it makes life more fun.

Do the blocks have lifts?

Certain blocks do have lifts installed and if this is important to you, you can email us for the specific details. The majority of our accommodation is no higher than 5 storeys high and therefore do not have lifts.

What is the difference between 42 and 51 week contracts?

We offer different contract lengths to suit the needs of our students timetables across the academic year. Typically an undergraduate student contract is offered on a 42 week basis and a postgraduate student contract is offered on a 51 week basis. You can leave your belongings in the room for the duration of the contract and do not have to move out your personal items over Easter or Christmas periods.

Where can I do my laundry?

We know that washing isn't the first thing on your mind but at some point, you are going to run out of clean clothes. Our launderettes are located across the residences and are cashless – whether you're using Washpoint or Circuit. 

How fast is the internet?

[INFO MISSING]
Semester 2 accommodation
Applications for Semester 2 accommodation are now open. We're pleased to offer a choice of locations and room types across our residences for Semester 2 arrivals in February 2024. We look forward to welcoming you to Sheffield.