What have we done to support our students through Covid-19?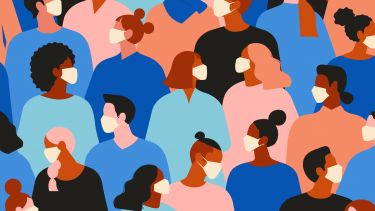 Supporting students in University Accommodation in 2020 and beyond
2020 definitely couldn't have been predicted. It has been a challenging time for us all, students and staff and at every step of the way, we have ensured that everyone is kept informed and that we are adhering to Government Guidelines. 
Our teams have quickly adapted to working at home and onsite coming up with solutions and ways of navigating the current pandemic to make sure our students feel safe and as 'normal' as they possibly can with their new commutes and routines around our accommodation and facilities.

Here's just a few ways we have adapted our services:
We made sure all students who wanted to and were able to return home before the guidelines tightened, were released from their contract with no charge for semester 3 and were able to keep their belongings in their room, free of charge until they are able to collect them safely and sensibly or have them couriered back home. 
We wanted to make sure that the students who chose to stay with us and not move home still had access to The Village Store, which is on-site at Ranmoor/Endcliffe.We made this possible by putting social distancing measures in place and also setting up an online ordering system for delivery or collection.
To help prevent the spread of the coronavirus, events and activities offered as part of Residence Life have been cancelled or postponed with the student's health and wellbeing in mind. The Residence Life e-newsletter has continued twice a week, offering great suggestions on how to look after yourself whilst self-isolating or studying from home. We have tried to include things on there that you can be involved with at home to not only entertain yourselves but also to look after your well-being and mental health in this challenging and unique situation. 
The Residence Life team have also continued to offer the wellbeing checks for those students remaining in University accommodation beyond the end of the academic year. The wellbeing phone calls or emails take place fortnightly, or more regularly if needed. These checks will continue up until the scheduled end of your residence contract unless students have opted out before this date. 
New students coming in September 2020 - what you need to know...
Whether you will be a new student starting at University of Sheffield in September or returning to continue your studies, University owned and managed Accommodation is available to apply for and you have the choice of a variety of locations and room types to meet all budgets. 
If you have not already done so then applications are open and you can apply if you have a confirmed place of study and have chosen Sheffield as your first choice university. If you are considering Sheffield as an undergraduate student and hold an insurance offer then you will be able to apply once you make Sheffield your firm choice after 13 August 2020. 
We know you may have lots of questions about what university will be like in September 2020. Once all our plans are in place we will update information and share with you. Accommodation Services have been and will continue to work alongside UK Government Advice, Public Health England (PHE) and the Foreign and Commonwealth Office. 
The benefit of choosing University accommodation is that you are guaranteed to live with University of Sheffield students and will be supported by our Residence Life team, who will support you during your time living in university accommodation providing great activities and events in innovative ways to ensure you receive a great Sheffield experience in a student community with you at the heart of it. 
If your plans change due to Covid-19 and you are not able to come to Sheffield and you have booked your accommodation with us, we will offer a full refund on any deposits paid.
Also due to UK quarantine rules if you need to quarantine upon your arrival in the UK and you have applied and ​accepted a Residence Contract within University Accommodation then free accommodation will be available to support you during the 14 quarantine day quarantine period prior to the start of your contract. 
Full details on quarantine accommodation, how to book and arrival information will be available from late June 2020.
A world top-100 university
We're a world top-100 university renowned for the excellence, impact and distinctiveness of our research-led learning and teaching.