Open Days
At the University of Sheffield, we do everything you can imagine to make your time in University accommodation a great one from the word go. Your safety is our top priority.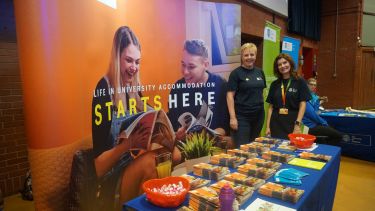 Open Days are a great opportunity to take a look around the University campus and to also get a feel for our accommodation and the facilities on site. We have student ambassadors and staff on-site at Ranmoor/Endcliffe who will take you on a guided tour and show you the facilities on offer, including the Edge Bar and Hub (study/social space), launderettes, plus examples of our most popular room types open for you to view. 
If you're unable to attend an open day or would like to view any of our accommodation online, we have our fantastic 360-degree tours which cover a wide range of our room types across all locations.  There will be plenty of opportunities in 2022 to come and pay us a visit, please keep an eye on our website!
Open day video - why University accommodation is the only place to live