Open Days
At the University of Sheffield, we do everything you can imagine to make your time in University accommodation a great one from the word go. Your safety is our top priority.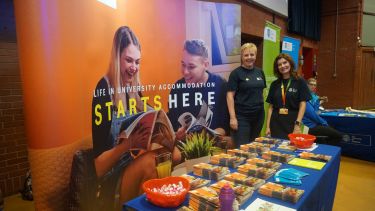 We know that many of you will have questions about what to expect from university life living in accommodation this year so we have several videos that you can watch below to help answer any of your questions or concerns.
There are 6,000 students living across our residences, in modern apartment blocks, flats and houses, providing a range of self-catered room types, including shared bathroom, deluxe, studios, and en-suite rooms. We provide the largest and the best student community in Sheffield so you won't find this experience anywhere else.
Open day video - why University accommodation is the only place to live