Professor Michael Balikhin
Department of Automatic Control and Systems Engineering
Professor of Space Systems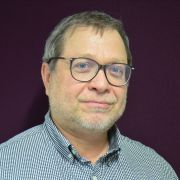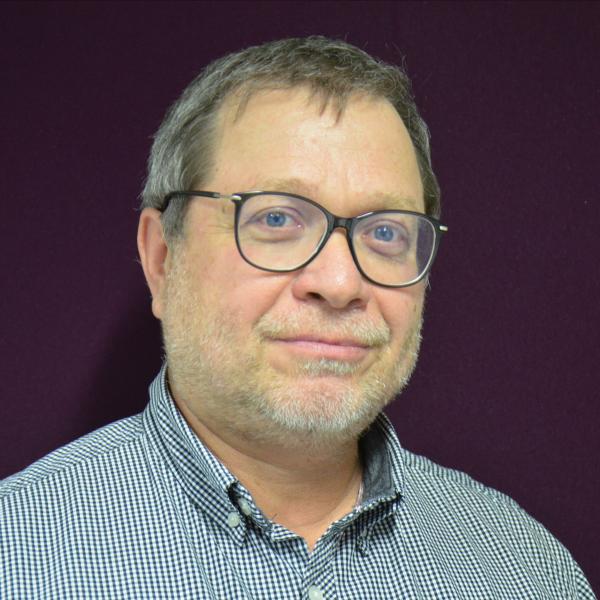 m.balikhin@sheffield.ac.uk
+44 114 222 5628
Amy Johnson Building
Full contact details
Professor Michael Balikhin
Department of Automatic Control and Systems Engineering
Amy Johnson Building
Portobello Street
Sheffield
S1 3JD

Profile

Professor Balikhin joined the Space Systems Laboratory (prior to 2011 Space Systems Group) in 1995. His main scientific interests since his PhD in 1989 are the physics of collisionless shocks, plasma turbulence and nonlinear systems. His later acquired research topics include dynamics of radiation belts and waves in the inner magnetosphere. The first spacecraft project that he has been involved with was the VEGA mission to Comet Halley. Presently Professor Balikhin is the PI of DWP instruments onboard of four ESA Cluster satellites and is an editor of the Journal of Geophysical  Research Space Physics , published by American Geophysical Union.
Research interests

Space Plasma
Turbulence in high beta (hot) plasma
Collisionless Shocks
Avalanching Systems
Space Weather
Solar-Terrestrial Relations
Spacecraft Instrumentation
Nonlinear Systems
Identification of linear and non-linear processes in data
Methods of data analysis for multi-spacecraft missions.
Publications

Journal articles

Chapters

Conference proceedings papers

Preprints
Grants

STFC, M A Balikhin (PI), Operations Support for Cluster WEC, 2019-2023, £296,322
STFC, M A Balikhin (PI), Dynamics of key wave emissions in the radiation belts, 2018-2021, £316,869
NERC, M A Balikhin (PI), Radiation Belt Modelling, 2017-2021, £474.161
STFC, M A Balikhin (PI), Operations Support for Cluster DWP instrument, 2017-2023, £212,209
STFC, M A Balikhin (PI), Operations Support for Cluster WDB instrument, 2017-2023, £199,130
STFC, M A Balikhin (PI)  Cluster operations 2015-2017 £265,159
STFC, M A Balikhin (PI), V Fedun Thor Eds 2016-2017 £80,642
EC Horizon 2020, R Von Fay-Siebenburgen, M A Balikhin (CoI), V Fedun, S A Billings, H L Wei PROGRESS 2015-2017 £577,742
STFC, R Von Fay-Siebenburgen, M A Balikhin(CoI), V Fedun, S A Billings, S A Pope, M Ruderman, I Ballai, R Jain, P Willis Consolidated Grant Support for the Solar Physics and Space Plasma Research Centre (SP2RC) 2015-2018 £664,328
ESA, M A Balikhin (PI) Cluster Active Archive Extension 2015-2016 £84,444
STFC, M A Balikhin (PI) Cluster Operations 2015-6 2015-2016 £265,159
STFC, M A Balikhin (PI) THOR Electron Density Sounder concept and design work 2015-2016 £29,936
Royal Society, M A Balikhin (PI) Investigation into self-consistent dynamics of waves and energetic particles in near-Earth plasma based on multi-satellite measurements 2012-2015 £12,000
EPSRC Platform Grant Renewal, S A Billings, V Kadirkamanathan, Z Q Lang, D Coca, M Balikhin (CoI), H Wei System Identification and Information Processing for Complex Systems 2010-2015 £1.2M
STFC, "Cluster Ops Extension Phase 2 ", June 2013, £110k
STFC, "Sheffield Cluster Postlaunch Extension", December 2011, £210k
European Space Agency, "Cluster Active Archive Extension", October 2011, £142k
EU 7th FWP (Seventh Framework Programme), M Balikhin, "Search for Electro-Magnetic Earthquake Precursors combining satellite and ground-based facilities (SEMEP)", 2010-2012, €452,514
STFC, M Balikhin (PI), "Kinetic Theory of waves in space and astrophysical plasmas", 2009 - 2012, £293,792
STFC, M Balikhin (PI), "Venus Express Post Launch Support", 2009 - 2011, £26,792
STFC, M Balikhin (PI), "Venus Express science exploitation", 2008 - 2011, £254,097
PPARC M Balikhin (PI), "Theory of Nonlinear Waves in Hot Space Plasmas", 2006-2009, £173,640
PPARC, M Balikhin, H St CK Alleyne, "Dynamical Processes and Wave Turbulence at the Boundaries of the Magnetosphere", 2004-2008, £164,825
PPARC M Balikhin, "A Theoretical Kinetic Study of Low Frequency Values in High β Non-uniform Anistropic Space Plasmas", 2003-2006, £146,503
Teaching activities

ACS327 Space Systems Engineering 
ACS6126 Advanced Space Systems and Space Weather