Department of Electronic and Electrical Engineering
We turn brilliant ideas into advanced technology, solving real world problems with future facing solutions. We have consistently built our reputation as world leaders in the areas of electromagnetics, semiconductors and communications.
Research Excellence Framework 2021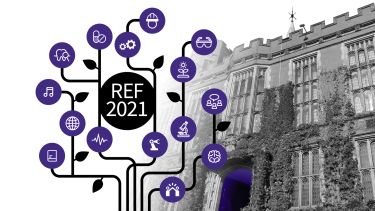 Research that changes lives
We are proud to have come in the top 10 in the REF 2021 in terms of the quality of our research. 96 per cent of our research is rated in the highest two categories in the REF 2021.
Research Excellence Framework 2021
Contact us
Department of Electronic & Electrical Engineering
The University of Sheffield
Sir Frederick Mappin Building
Sheffield
S1 3JD
Tel: +44 114 222 5355
Email: infoeee@sheffield.ac.uk