ACSE graduate accepted for publication in the prestigious conference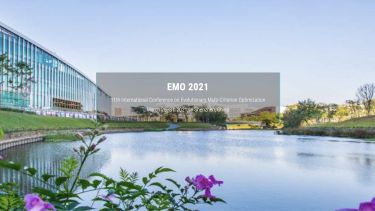 EMO 2021 is the 11th Edition of International Conference Series on Evolutionary Multi-Criterion Optimization (EMO), which aims to continue the success of previous EMO conferences. The conference brings together both the EMO, Multiple Criteria Decision-Making (MCDM) communities, and other related fields and focusses on solving real-world problems in government, business and industry. The EMO conference will be held on March 28th-31st 2021, in Shenzhen, China and you can find out more about it here.
It's great to know that, after all the time I spent on the project, people are interested in it! I also couldn't have achieved this by myself. The CASCADE team were kind enough to include me in their research and were very helpful with any resources or advice I needed. I've also had some great tutors and met some lifelong friends while studying at Sheffield that always made the work easier to cope with.

Eli Davies

ACSE Graduate (2020)
It was fantastic to give Eli the opportunity to join the CASCADE research team for his final year project. Eli used model discovery methods to develop a novel integration of two of the social theories we are investigating in the wider project. This is the first time two theories have been brought together computationally in this way, and it was very pleasing to see Eli's team science efforts published in Lecture Notes in Computer Science.

Prof Robin Purshouse

Professor of Decision Sciences 
CASCADE (Calibrated Agent Simulations for Combined Analysis of Drinking Etiologies ) is a major new alcohol policy modelling project funded by the US National Institute on Alcohol Abuse and Alcoholism (NIAAA).
This project is an international collaboration between researchers at four world-leading centres in alcohol studies and policy modelling:
Click here to earn more about CASCADE.
From everyone at ACSE, a massive congratulations to Eli on what is a tremendous achievement.