Engineering student wins award in global social impact competition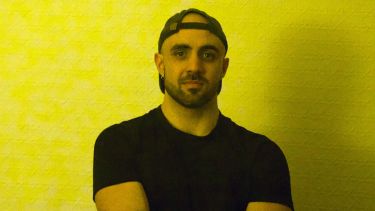 MEng Intelligent Systems and Control Engineering student Seb Zuddas won an excellence award for exceptional individual project at Map the System, a global social impact competition from the University of Oxford.
University of Sheffield student Seb Zuddas who's studying MEng Intelligent Systems and Control Engineering received an award for an exceptional individual project at the semi final of Map the System 2023 for his project Investigating the Alcohol Harm Paradox in Scotland. 
Seb applied systems mapping techniques to the 'alcohol harm paradox', an issue where alcohol-related health problems are more prevalent among people with a low socioeconomic status in comparison with people with a higher socioeconomic status, even when those with lower socioeconomic status drink similar or less amounts of alcohol. 
The project utilises mapping techniques, such as causal loop diagrams, to explore the relationship between an individual's alcohol consumption and variables associated with their socioeconomic background. Seb also produced a system map, to explore the relationships between the different entities involved in the issue of the alcohol harm paradox such as; the Scottish government, alcohol advertising, charity and community organisations and how they relate to social inequality. Seb was selected to present his findings at the semi-finals in May 2023 and received his award based on the quality of his work. 
Seb Zuddas, MEng Intelligent Systems & Control Engineering student said:
"Systems thinking is paramount if we are to address the complex, systemic issues facing the modern world. Map the System gives participants the opportunity to develop these skills and find systemic solutions to systemic problems. It's not just about understanding these systems - we must learn to explore, navigate and reshape them, and to ensure they serve the wellbeing of all life. This is the true power of systems thinking."  
Roderich Gross, Director of Education in the Department of Automatic Control and Systems Engineering said: 
"It was the first year that our students joined the Map the System competition which provides an outstanding opportunity to think differently about social and environmental change. We're really pleased that Seb received an excellence award for an exceptional project from an individual entry. We hope more students will get involved in future editions of Map the System and take inspiration from Seb's work."
Map the System is a competition run by Saïd Business School at the University of Oxford that encourages the deep understanding of complex social and environmental problems. It challenges participants to use a systems thinking approach to understand complex issues in the world today.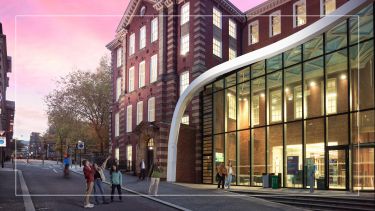 Visit us
Discover what sets Sheffield apart at our undergraduate open days on the Saturday 21 October or Saturday 18 November.