Researchers in the department awarded funding for data collection project aiming to improve energy efficiency of housing in Glasgow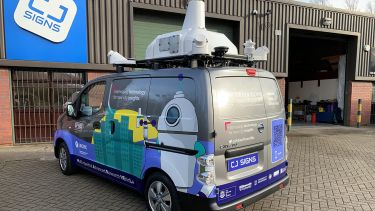 In collaboration with the Urban Big Data Centre (UBDC), a research centre and national data service, researchers from Sheffield's Urban Flows Observatory have received funding from the UKRI-ESRC to develop means to monitor the environmental performance of the urban housing stock in Glasgow, using a range of sensing tools. 
The UBDC, jointly funded by the UKRI-ESRC and the University of Glasgow, promotes the use of big data and innovative research methods to improve social, economic and environmental well-being in cities. Through this project, it is looking to build a citywide indicator of estimated Energy Performance Certificates (EPC) in Glasgow housing to increase energy performance and assess retrofit needs.
Buildings make up the largest segment of the built environment and globally they consume 30% of all energy. Adding new technology or features to older buildings, known as retrofitting, aims to improve the energy efficiency of a building and is often more cost-effective and viable than completely new construction.
Making building retrofit a priority at a city level is a significant challenge. Currently, a surveyor has to manually and visually assess thermal imagery of individual buildings to detect insulation absence and thermal leakage. 
To perform these inspections city-wide would be prohibitively time intensive. To expedite the survey process, the team will use MARVel, a Multi-spectral Advanced Research Vehicle, to collect data to enable the production of multi-spectral 3D surface maps of the built environment. 
The Urban Flows Observatory will take MARVel to Glasgow to collect street level multispectral information of Glasgow housing to produce a range of outputs for each property. MARVel will drive along the roads, collecting data from sensors, including estimates of the fabric and structure of housing; estimates of building energy performance and associated EPC. This data will then be integrated with the existing data held at UBDC.
Cities are facing major challenges and the new forms of data created through this project will support researchers across the UK and internationally to make greater use of new and emerging forms of data to benefit a wide range of stakeholders.
Dr Hadi Arbabi from the Urban Flows Observatory, said: "Timely prioritization of housing retrofit continues to be a big challenge in our efforts to meet net zero targets in buildings. The Sheffield Urban Flows Observatory team are delighted to be contributing to the Urban Big Data Centre in our joint efforts to better characterize residential housing conditions and quality. Hopefully, the joint effort will provide a demonstrator for how mobile and remote sensing approaches could address this challenge."