UKCI 2022 is coming to Sheffield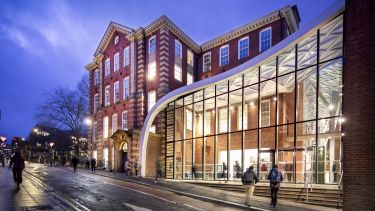 The UKCI is the main UK conference for presenting new research into all areas of Computational Intelligence and the University of Sheffield is set to welcome the conference on 7 - 9 September 2022.
As a research field, Computational Intelligence attracts a large number of scientists, engineers and practitioners working primarily in the areas of Neural Networks, Fuzzy Systems and Evolutionary Computation. 
The call for papers has been announced and is looking for new research to be presented in the areas of:
Fuzzy Systems
Neural Networks
Evolutionary Computation
Evolving Systems
Machine Learning
Data Mining
Cognitive Computing
Intelligent Robotics
Hybrid Methods
Deep Learning
Applications of Computational Intelligence
The conference chair is George Panoutsos, Professor in Computational Intelligence in the Department of Automatic Control and Systems Engineering at the University of Sheffield. The programme chairs are Professor Mahdi Mahfouf and Professor Lyudmila S Mihaylova from the same department at the University of Sheffield. 
The venue will be the Sir Frederick Mappin Building a grade II-listed building named after Sir Frederick Mappin (1821–1910) and is the home of the Faculty of Engineering at the University of Sheffield.
The Mappin Building was refurbished in 2020 to create the Heartspace an impressive curved glass roof, linking the Mappin Building and the 1885 Central Wing and includes state-of-the-art laboratories, offices, social spaces and a dedicated employability hub.
Undergraduate scholarships
Our department offers financial assistance in the form of scholarships and bursaries, in addition to the scholarships offered by the University of Sheffield.