Blog: The exciting opportunities Adult Nursing offers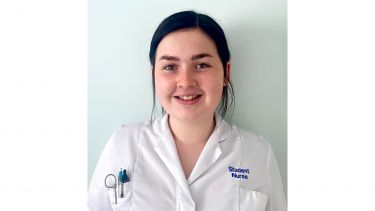 I am currently a third-year student on the BMedSci Nursing (Adult) programme, completing my management placement. Throughout high school and college, I always knew I wanted a career in healthcare where I could provide hands-on care and make a difference to people's everyday lives. Whilst studying health and social care at college, I was able to do a placement in a care home which is where my passion for nursing started. From this, I went on to apply to the Adult Nursing programme at The University of Sheffield. 
Attending the open days put on by the university specifically for the Adult Nursing course was amazing as I was able to meet the tutors, speak to current students and get a feel for what the course entailed. This made the application process a lot easier! Applying to The University of Sheffield was an easy choice for me. Not only is the university ranked within the top 100 universities in the world, but the course itself also has a lot to offer.
The equal split between theory and practice placement meant that what we learned in the classroom could be developed within placements. In addition, the simulation and clinical skills facilities at Samuel Fox House, based at the Northern General Hospital, enabled me to develop many skills that would best prepare me for practice placements. 
Each unit is led very well, where you are fully supported by both the unit lead and your academic tutor with assignments and exams. Lessons in the classroom are engaging, in which guest speakers are regularly involved, sharing expert knowledge and skills about specific aspects of nursing. The smaller cohort size and relationship between tutors and students create a positive and friendly environment for learning. The university as a whole offers a lot of support with learning such as library access, use of technology, online learning, study skills and support for those with different learning needs.
Another important factor when applying was the location. The course offers a single placement locality in which you remain for the whole course. This meant I was able to complete all my placements in my home town of Barnsley, working within the trust where I have applied for my first newly qualified nurse post. Sheffield itself is also local to me, meaning I could still live at home but experience an amazing level of teaching. 
Many opportunities arise whilst studying the Adult Nursing course, whether that be through academic achievements, teaching and supporting upcoming students or getting involved as a returning student to share your experiences. Through a piece of research around improving oral nutrition for dementia patients, I won a Student Nursing Times award: "Student Nurse or Midwife of the Year: Clinical Research". I was interviewed by nursing professionals within research in London and then went on to attend the glitzy awards ceremony with my academic tutor a few weeks later. Winning the award shows other students that we are capable of great achievements and do make a difference to the patients we care for. 
Being on the Adult Nursing course at The University of Sheffield enabled me to experience a wide range of placements, learn about different specialities and care for different types of patient groups. I have recently received an offer for my first post as a newly qualified nurse, working on a diabetes and endocrinology ward. At some point in my career, I hope to work as a practice nurse and specialise in a long-term condition. I would recommend The University of Sheffield to anyone wishing for a career in nursing.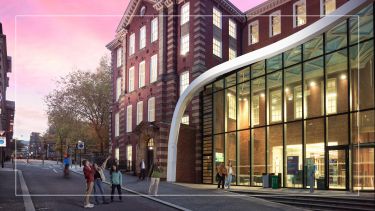 Visit us
Discover what sets Sheffield apart at our undergraduate open days on the Saturday 21 October or Saturday 18 November.