Isabel Windeatt
FHEA
Human Communication Sciences, School of Allied Health Professions, Nursing and Midwifery
PhD Research Student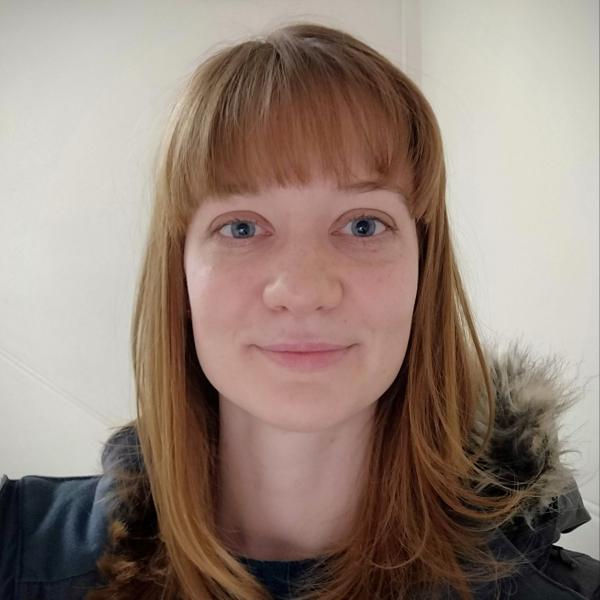 Ilwindeatt1@sheffield.ac.uk
362 Mushroom Lane
Full contact details
Isabel Windeatt
Human Communication Sciences, School of Allied Health Professions, Nursing and Midwifery
362 Mushroom Lane
Sheffield
S10 2TS

Profile

I received a BA (Hons) in English from the University of Nottingham in 2012. I then went on to complete a Masters degree in Applied Linguistics with Forensic Linguistics at Aston University in 2013. My dissertation developed a linguistic taxonomy of police interview questions.

After completing my MA I worked for North East Lincolnshire Council from September 2013 to 2016, working in various roles including business support and managing projects as a Technical Professional Advisor for my final two years (May 2015 – Sept 2017), while also volunteering as a special constable with Humberside Police.

I then worked for Sheffield Teaching Hospitals as a Patient Experience Officer from September 2017 to 2018 before commencing my PhD in October 2018 to follow my interests in research, linguistics and atypical communication.
Qualifications

BA (Hons) English - University of Nottingham 
MA Applied Linguistics - Forensic Linguistics - Aston University 
Research interests

Conversation analysis
Linguistics
Atypical communication

Research Project

My research uses Conversation Analysis to investigate how silences are used and understood by people with aphasia (PWA) and their family/friends within everyday conversations. Healthcare guidance encourages allowing extra silences in talk and giving PWA extra time to respond. This implies that silences have no communicative value and result only as an artefact of aphasia. However, prior research has shown that silences have many communicative functions within interaction. I collected eleven hours of video-recorded conversations between nine dyads of PWA and their CPs and analysed them using the methodology of Conversation Analysis.

Myresearch found that PWA use silence to convey communicative content in multiple ways: as part of a dispreferred response, signalling difficulty with their turn, as space to produce a display of affect, to invite their CP to talk, and as part of providing a legitimate display of understanding. When silences result from aphasia, PWA can account for silences using turn-holding devices, or mask silences through displays of embodied thinking. PWA's silences are also part of claiming to undertake certain mental processes, such as doing thinking, word selection, and displaying understanding. CPs are receptive to these uses of silence and allow more time if the PWA signals it is required.

The novel findings of this study are positive for PWA, demonstrating that their communicative capabilities can overcome their impacted speech and that they possess more resources than previous research has indicated. The findings also demonstrate that the healthcare guidance requires further development so that it acknowledges the variable impact of aphasia on PWA's use of silences, and the preserved communicative abilities of PWA.
Research group

Supervisors

Dr Traci Walker
Dr Catherine Tattersall
Professional activities and memberships

Academic Skills Tutor for 301 Academic Skills Centre at the University of Sheffield. Sept 2019 – present. Run workshops and hold 1:1 tutorials with students across the university to help develop their study and research skills.
GTA - School of English at the University of Sheffield Sept 2019 - Jan 2022. Delivered teaching on Phonetics and Phonology to undergraduate students.
PGR Tutor for HCS  Oct 2018 -Dec 2021. Led workshops on an Introduction to Practical Linguistics for undergraduate and postgraduate taught students. University Teacher - University of Sheffield, Division of Human Communication Sciences (HCS). Sept – Dec 2019. Taught and assessed UG and PGT students on Research Methods, provided support on other department modules. 
Realising Opportunities Mentor Jun - Oct 2019. Supervised secondary school students undertaking research and producing academic essays.
Secretary and Faculty Representative for HCS for the Faculty of Medicine, Dentistry and Health PGR Society  Oct 2018-Jan 2021 (Secretary 2018/19). Represented department at Faculty level, reporting student issues, organising skills days for students and assisting with funding applications.
Research presentations

Presentation: Action Ascription and People with Aphasia with Dr Traci Walker, Talks on Action Formation and Ascription lecture series at IDS Mannheim, 16th August 2021.
Poster Presentation: Understanding Silence and Aphasia: Increments in Aphasic Speech, The European Conference of Conversation Analysis at Radboud University, Nijmegen, 29th June – 2nd July 2020.
Presentation of data: EMCA Doctoral Network Meeting at the University of Manchester, 20th-21st May 2019.
Poster Presentation: Silence...in conversations with people with aphasia. University of Sheffield HCS PGR Conference 9th July 2019 (awarded prize for best poster)
Presentation: Silence and Aphasia at Sheffield PubhD 5th June 2019
1 Minute Thesis Presentation at University of Sheffield FMDH PGR Day 20th April 2019