£200,000 raised for Genetic Disease Research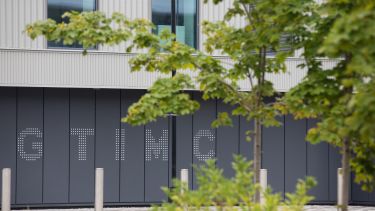 An appeal launched earlier this year, set out to fund an essential piece of technology for the newly constructed Gene Therapy Innovation and Manufacturing Centre (GTIMC) based in Sheffield. This new facility will advance scientific discoveries into promising treatment options for millions of patients with life-threatening diseases.
Thanks to kind donations made by hundreds of individuals, a state-of-the-art bioreactor is now ready to be installed. It will be used by countless researchers and scientists to create viral vectors: the key component to administering treatments successfully.
Today, 1 in 25 babies born in the UK are diagnosed with a genetic condition. As a promising treatment option for more than 7,000 rare diseases that currently have no cure, gene therapy aims to treat these conditions by engineering another gene to replace, silence or manipulate the faulty one. 
The new GTIMC hub will expand The University of Sheffield's facilities and expertise by progressing and generating world-class clinical research into advanced therapies, discovering novel treatments that will benefit patients with life-limiting neurological diseases.
The University of Sheffield thanks everyone who supported this appeal. Events like the Big Walk and the Sheffield Half Marathon inspired the kindness of so many people. In addition to our Sheffield alumni community, who have made a huge difference by giving back to their alma mater.
A personal thank you from GTIMC Director and Professor of Neuroscience, Mimoun Azzouz, explains how every single donation is appreciated:
I've dedicated my career to unlocking the potential of gene therapy. But to know so many people have wanted to help is particularly special. It's a huge incentive for me and my team. Sheffield is internationally renowned for its world-class rare diseases research. Seeing the GTIMC construction work completed is an exciting milestone. It brings us closer to being able to progress new and exciting discoveries which will benefit patients and families worldwide.

Professor Mimoun Azzouz

Director of the GTIMC and Chair of Translational Neuroscience at the University of Sheffield