Setting off on The Alumni Way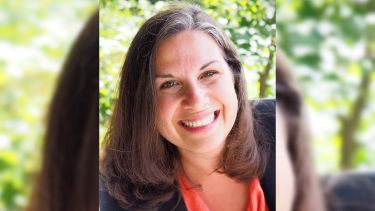 What did you study and why did you choose Sheffield?
I had the pleasure of studying higher education as part of the Doctor of Education programme in the School of Education. The University of Sheffield had a long-established relationship with Ireland, offering an EdD programme in Dublin at the time. I knew friends and colleagues who spoke highly of the programme, but I lived on the west coast of Ireland, so when I discovered I could also attend directly in Sheffield, that was both attractive and convenient. As a part-time programme I only needed to attend Sheffield in weekend blocks, which was also attractive as I worked full-time at a university in Ireland. 
What were your favourite parts of life in Sheffield?
In the early days of the programme, we stayed in Ranmoor, including all the course professors and teaching staff. It made for some incredibly fun boisterous evenings - it was an incredible networking opportunity (before people talked about networking and your network as an important aspect to your education!).  
What did you do after graduating?
With the encouragement from my supervisor Dr Simon Warren, I feverishly got down to work to get aspects of my dissertation published, an intensive process but one I thoroughly enjoyed, revisiting my research and bringing it to various audiences. I also spoke at conferences, both academic conferences and professional alumni relations and advancement conferences to share my research and ideas there too. I also got immensely distracted bringing my beautiful children into the world - Luca and Tara both arrived a few years after graduation. 
You've written a book – The Alumni Way – what is this about and how did it come about?
The Alumni Way is a book for graduates and alumni to discover how to best maximise life after graduation, while maintaining your connection to your university. As the subtitle suggest it's 'building lifelong value from your university investment' - and what an investment it is. It's a reminder that it's not just the diploma hanging on the wall - although this is important - but the connections we can foster with people, resources, programmes, research and knowledge that the can enhance our lives for life. 
When I finished my undergrad at the University of Toronto, I got a job on campus immediately after graduation. I watched my fellow graduates and friends struggle to find their way and I realised how much the university itself offered by way of opportunities, alumni with interesting job opportunities - even programmes that could be of support to them - and I became a university matchmaker. I realised at that point that our life after graduation is not intuitive, especially when it comes to our lifelong relationship to the university where we invested so much of our time, energy and even our money. For many graduates, they want to escape as soon as possible, and I wrote this book to offer insight and strong arguments on why as an alum there is immense potential to connect and reconnect for life -- for your own benefit and to support the university. 
How has your view of being an alum changed from your time as a student to now?
As a student, I knew there was something special about being an alum. I knew there were special ways to connect and reconnect with the university and I was enthusiastic to learn more about the theories and research to underpin these ideas. I was just learning then how to share these ideas to the world. Now, over a decade later, and the book on the subject under my belt, I have taken the time to reflect on my own experiences and the theories and concepts that underpin the ideas. I love writing about it, speaking about it, and remain curious to listen to the alumni stories of others. 
What are your top tips for students and recent graduates, to make the most of being an alum?
First, stay connected. Don't lose touch with your university - stay connected. Sounds simple but be sure the university knows where to find you. Update your contact details and follow the university's social media channels. There might be a fantastic gem of an opportunity or idea or person you might want to connect with as you go through life. 
Being part of the Sheffield community means you are part of an incredible network. This isn't just something to dismiss, it's a connection to thousands of alumni by virtue of the fact that you have a shared experience of studying at the university. This is something to treasure. Don't be afraid to reach out to fellow alumni to ask them about their career stories, chances are they will be more than willing to give you 15 or 20 minutes of time to tell you about their professional lives - something that's even easier to do when it's jumping on an online call.  
How have you engaged as an alumna, and what did you gain?
My favourite activity reconnecting with Sheffield is my participation in the online mentoring programme. I have mentored three students to date, and it's been a very enjoyable experience. I have remained in contact with the students (now all alumni!) and love to stay connected, getting their updates as they get their first jobs after graduation - it's exciting! The process of mentorship went both ways too. I learned a lot about student life today. This was important as I was writing a book for this demographic of students and recent graduates. They provided me with so much insight that enhanced my work too!
I also participated in the Couch to 5K for Parkinson's Disease earlier this year. As a runner in a past life, the lockdown in Ireland earlier this year (that included a 5-kilometre limit of travel from your home) was the perfect excuse to get on some of the forestry roads near my rural home. I've kept it up at least twice a week since!
Recently I took part in the Coach Cafe online event for the Arts and Humanities faculty. What an enjoyable experience! I got to meet a lot of students and share some of my ideas and tell them what it's like to publish a book (hint: it's hard work but one of the best experiences of my life!). 
What is next for you?
My focus is to get the message from The Alumni Way book to as many students and alumni as possible. I have taken my message on the (virtual) road so far, involved in over 25 events across over 15 countries and four continents since the book was published in September 2021. My plan is to hopefully get the chance to share these ideas in person too – so hopefully some travel in the very near future. I also have plans to work with governments and universities worldwide on their alumni engagement plans, something I love to do. As I note in my book, life needs balance to truly nourish our mind, body, heart and soul. I hope to also get some much-needed down time to do other things I'm passionate about - baking, knitting, reading, swimming, running and spending that elusive quality time with my family.