Play your part with the Couch to 5K challenge to collectively raise £5,000 for Genetic Disease Research at University of Sheffield.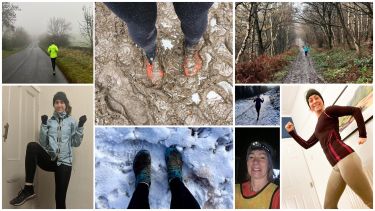 By fundraising you will give hope to families living with the ongoing challenges of a genetic disease.
Sign up for Sheffield's Couch to £5K Challenge
The University of Sheffield is pioneering gene therapy treatments that could offer hope for patients living with severe and hard to treat genetic diseases.
Although individually uncommon, collectively it's estimated that rare diseases may affect up to 10% of the world's population. In the UK alone, 1 in 25 babies are born with a genetic disorder. Sheffield's research will change the lives of families who are desperately seeking a treatment for their loved-one.
Sheffield's scientists have discovered a way to engineer bespoke genes to replace or silence a faulty one. In the form of a safe 'viral vector' these gene therapies will be manufactured in Sheffield and delivered to patients around the world.
Aim to raise £50 individually, and once you receive your first donation on Just Giving we'll send you a free fundraising sports t-shirt. 
Already run 5K? Why not take it further, and challenge yourself to a '5K to 10K' programme.
Yes, sign me up for the challenge
The Sheffield team behind this research has already helped to develop gene therapy treatments for babies with Spinal Muscular Atrophy (SMA). 
Babies suffering from SMA previously had a life expectancy of just two years, and were often left paralysed and unable to breathe on their own. After a single treatment, babies are now able to breathe without a ventilator and learn to walk. Some have even been able to start school.  
By supporting this research you'll help Sheffield discover ways to treat even more genetic diseases. From genetic forms of Motor Neurone Disease to rare diseases such as COL4A1. 
COL4A1 can cause strokes, spasms and heart defects in babies and can be detected as early as a 20 week pregnancy scan.
Your support for this research really will save lives. 
Ready? Here are four 4 simple steps to get started:
Sign up - this is how you get your FREE t-shirt after receiving your 1st donation

(these are limited and will be sent on a first come, first served basis)

Set up your Just Giving page - download our simple instructions below
Download the Couch to 5K app, follow the Couch to 5K plan below, or do your own thing! Download 'Couch to 5K+' if you want to up your distance from 5K
Keep us updated with your progress using #TUOSRun on social media
If you have any questions please email us at giving@sheffield.ac.uk.
Sign up for Sheffield's Couch to 5K
Download our Just Giving instructions