Taking on Couch to £5K - Annie Tapley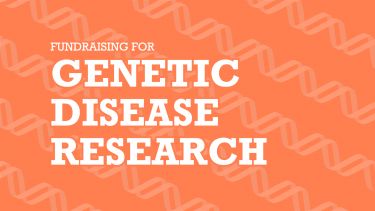 What made you choose to sign up for the Couch to £5K challenge?
When I received the email about the Couch to £5K challenge, I figured it was as good a time as any to give this a try. And the chance to support Genetic Disease Research is a bonus. 
I haven't run since school (if you don't count running to the next pub before it closes!) and I am now in my late 30s. Signing up for the challenge has made me intrigued to see if I could achieve running 5k non-stop. Back in the UK, I worked in various NHS labs across Sheffield - working mainly within diagnostic genetic testing - so I was on my feet a lot. But for over two years, I've been living in Germany where I work from home. As I don't get about as much as I used to, I thought the challenge would help me get into better shape. 
What does fundraising for Genetic Disease Research at the University of Sheffield mean to you?
Genetic Disease Research is very important to me. My work has always been in diagnostic genetic testing, so it's the foundation of my professional life. On a personal level, I don't know many people whose lives have not been affected by disease in some way, myself included. So any way to combat disease can only be a good thing. 
The University's research helps to discover emerging genetic biomarkers. These biomarkers can be utilised to design potential therapies which go on to be tested in clinical trials. Successful treatments from trials can then be used in routine clinical practice. Helping  patients live better lives. 
My current job is in precision medicine. I identify and break down barriers to help patients get the treatment that will benefit them. These biomarkers are the core of precision medicine.
How do you feel about taking on this challenge?
I feel pretty pumped about it. Since sharing my challenge with colleagues, I now have a little international team who are joining me! There are people in Sheffield, Leicester, Rome and me in Berlin all doing the runs on the same days to keep each other motivated.
Do you have any advice for fellow alumni who might be considering taking on the challenge?
Find some friends to do it with, give it a go and see how far you can get. You might surprise yourself!
---
Would you like to support our runners during their challenges? Visit the Couch to £5K for Genetic Disease Research JustGiving page to donate now.