Evelyne Browaeys
Department of Archaeology
Research Student
Thesis- Birds of prey in the Bronze Age Near East: their role and identification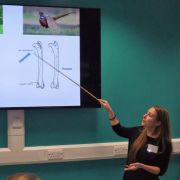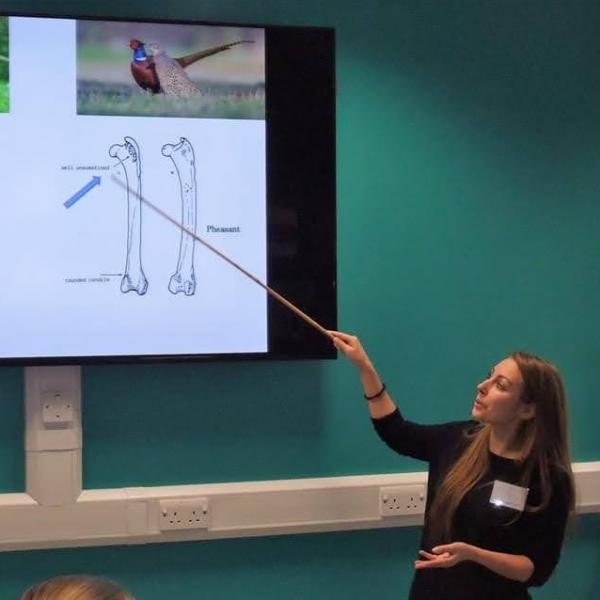 edmbrowaeys1@Sheffield.ac.uk
Minalloy House
Full contact details
Evelyne Browaeys
Department of Archaeology
Minalloy House
10-16 Regent Street
Sheffield
S1 3NJ

Qualifications

2014 – Present- PhD Candidate – Department of Archaeology, The University of Sheffield
2013- MSc Osteoarchaeology – The University of Sheffield
2010- MA Archaeology – Ghent University, Belgium (Major in Archaeology of the Mediterranean World and the Middle East)
2008- BA Archaeology – Ghent University, Belgium (Minor in Geography)
Research interests

Thesis- Birds of prey in the Bronze Age Near East: their role and identification

Thesis Abstract

This project seeks to enhance the identification of bird of prey bones in the archaeological record.

On the basis of morphological and metrical data collected from a large sample of modern specimens, it aims to create reliable identification guidelines that will contribute towards more detailed identification possibilities for archaeological specimens.

Archaeologically, the focus will be placed on the Near East, evaluating the presence and role of certain taxa in the Bronze Age.
Professional activities and memberships

2014 – Present- White Rose College of the Arts & Humanities (WRoCAH) Doctoral Studentship
2014- University of Sheffield Faculty Scholarship