Ofelia Meza-Escobar
BSc, Msc
Department of Archaeology
Research Student
Thesis- The Cementerio General de Santiago skeletal collection: lifeways and health experience of the population of Santiago de Chile ca. 1850-1970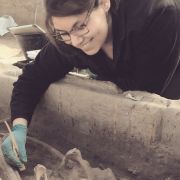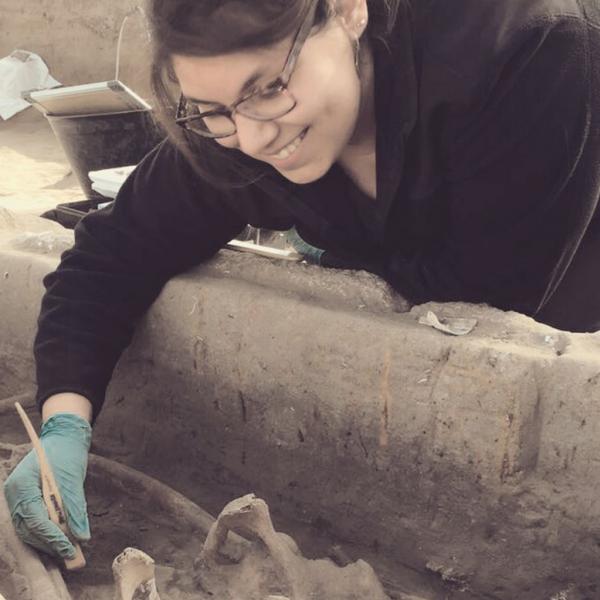 comezaescobar1@sheffield.ac.uk
Minalloy House
Full contact details
Ofelia Meza-Escobar
Department of Archaeology
Minalloy House
10-16 Regent Street
Sheffield
S1 3NJ

Qualifications

2018- MSc Anatomy and Advanced Forensic Anthropology – University of Dundee (Distinction)
2015- PGDip Education, Historical Memory and Human Rights – University of Chile
2011- BSc Biological Anthropology – University of Chile (Distinction)
Research interests

Thesis- The "Cementerio General de Santiago" skeletal collection: lifeways and health experience of the population of Santiago de Chile ca. 1850-1970

Thesis Abstract

By analysing the "Cementerio General de Santiago" skeletal collection (curated at the University of Chile), this project aims to generate bioarchaeological evidence of demography, growth and development, health status and exposure to infectious disease among inhabitants of the late 19th and early 20th centuries Santiago, Chile.

These individuals represent the working-class inhabitants of Santiago that endured an intensive economic transition period of rural-to-urban migration (1885-1952), during which the majority encountered deficient living conditions such as a lack of health care, poor hygiene, and limited access to basic services, among other challenges (Abarca 2011). Using theoretical frameworks based on intersectionality theory (Yaussy 2019), Life Course theory (Agarwal 2016) and Developmental Origins of Health and Disease approach (Gowland 2015), this research will identify and analyse skeletal markers that reveal health during childhood, puberty, adulthood and old age, thus creating an extended osteobiography of a city.

The project will also explore historical and epidemiological information from governmental and independent records addressing the social and demographic changes that occurred during this period in Chile that could affect the health status, lifestyle and well-being of the population. The ability to contrast bioarchaeological markers with historical and epidemiological records of the time offers the opportunity to gain a deep understanding of how observed patterns of health and lifeways may relate to patterns of urbanisation and migration and what is known about how this community lived when they arrived in the city.
Grants

2018- National Agency for Research and Development (ANID) Doctoral Studentship, DOCTORADO BECAS CHILE/2018 – 72190201, Chilean Government
2017- Global Excellence Scholarships, Postgraduate, University of Dundee
Teaching activities

Spring 2020- BMS352 Forensic Anatomy – Laboratory teaching assistant (undergraduate)
Autumn 2019- AAP683 Human Anatomy – Laboratory teaching assistant (postgraduate)
Professional activities and memberships

Memberships

Chile- Chilean Society of Biological Anthropology and Chilean Society of Legal Medicine, Forensics and Criminalistics
UK- BAFA, BAHID and BABAO

---

Field Experience

As an undergraduate student, I worked as lab assistant and field bioarchaeologist assistant for the National Monuments Council of Chile, as well as volunteer bioarchaeology technician for the R. P. Gustavo Le Paige Archaeological Museum and the National Museum of Natural History.

Since 2012, and before I enrolled in a postgraduate course, I worked for five years in the public and private sectors, both serving as an expert witness and bioanthropologist at the Medico Legal Service of Santiago, and in several archaeological projects across Chile, dealing with both modern and prehistorical bioarchaeological materials.

While a MSc student at the University of Dundee, I worked in the Medtronic and Microsoft's HoloLens Project, designing and creating an innovative augmented reality software for medical education and training of bone fractures and neurological damage. I'm currently a PhD candidate at The University of Sheffield while still an Active Team Member for Kenyon International Emergency Services.