Student influences industry with award win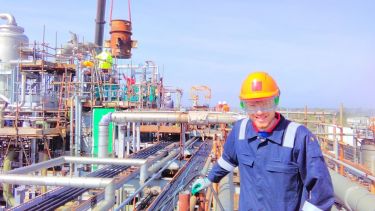 The Future Forum Contest was created by the Chemical Industries Association to represent the thoughts and opinions of early careerists in the chemical industry.  
The Chemical and Pharmaceutical Industry is one of the UK's top manufacturing exporters. The sector adds over £17 billion of value to the economy, on sales of around £50 billion and is responsible for around 400,000 and indirect jobs.
Joshua's article was under the Topic of 'Personal Development' and entitled "Personal Development as a Tool for passionate engagement in tomorrow's issues" and will be published in the Chemical Industries Association publication CIA Matters. CIA Matters which has a wide readership across industry, the media and political circles  Joshua's article will also be shared with the CIA Council, giving way for his ideas to be communicated to senior leadership within the industry. 
The first place prize was two tickets to the Chemical Industries Association Annual Dinner at the Grosvenor House Hotel In London, which Joshua attended with departmental alumnus Georgeos Hardo. 
 " It was fantastic to gain an insight into the UK's Chemical Manufacturing Community and learn about how the Chemical Industries Association is working to find solutions to the issues facing the industry in future decades" 

Joshua Walton 

4th year Undergraduate​​​Department of Chemical and Biological Engineering 
A world top-100 university
We're a world top-100 university renowned for the excellence, impact and distinctiveness of our research-led learning and teaching.