Student volunteers in the local community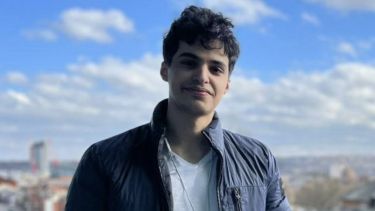 At a time when businesses and charities have been getting back on their feet after Covid-19, 1,800 students from the University of Sheffield have raised over £85,000 for local charities and volunteered at food banks, community allotments and worked with refugees, adults with learning disabilities, school children and the elderly.
Food Works - an initiative to combat food waste and create a fair and sustainable food system for everyone in Sheffield - is just one of the organisations where students have volunteered over the past year. 
Daghash Almulaihi, an international student from Saudi Arabia studying Mechanical Engineering, has volunteered with Food Works for a number of years.
How did you get involved in volunteering in Sheffield? 
I started to think about volunteering during the summer and COVID. I was very bored. My routine was getting up, eating, and sleeping on repeat.
Who did you work with and what work did you do?
Food Works, a non-profit organisation, was one of a few places that needed volunteers to come to their food warehouse and help sort, distribute and cook food that was expired and wasted otherwise. That was a perfect opportunity for me, so I registered with them through the University of Sheffield's volunteering website.
My first day was long, but it started to get more and more fun as I kept going. I started feeling good about myself for doing something meaningful that directly helped other people. Without even realising it, I spent many days volunteering, sometimes without registering the hours, because I enjoyed it. I also learned many skills while volunteering such as cooking, food sorting (yes it can be tricky sometimes), teamwork and communicating. 
Sadly, I couldn't do many hours when term started, but I tried to show up when they needed help. It is a really good place with very friendly people, and I would definitely recommend people to start volunteering there.     
As an international student what was good about working with the local Sheffield community?  
Volunteering in the local community helped me to integrate myself with British people. I think it is great for me as an international student to talk to people who are from the area to understand how it is to live in Sheffield as a local and to understand the differences between my home city and the city I had just moved to. 
How did it open your eyes to the local people of the city? 
Everyone I worked with was extremely friendly and I felt very welcome there. Coming from another country, I had many preconceptions about life in the UK. Volunteering amongst people who were born and raised in Sheffield offered an invaluable cultural exchange to both parties; it was great for me to interact with locals and simultaneously I felt as though they benefitted from being able to interact with me. It was quite eye opening to see that there are some real struggles in the UK but being able to offer a helping hand with this was extremely heart-warming. 
What do you feel you'll take away from the volunteering experience for the future? 
I feel as though I have learnt valuable soft skills, including interacting with local people I wouldn't otherwise engage with. The management experience I gained there will be useful for my future career, and I believe I have taken away a sense of self-pride that no other role could give me.