Video: Study safely in the Diamond Building
Our top priority is your safety, so whether you're joining us for the first time or returning to the University, watch our video to show how we've implemented safety in The Diamond building.
Lecturer/Senior Lecturer in Cybersecurity
We are seeking to recruit a Lecturer/Senior Lecturer in Cybersecurity to join our Security of Advanced Systems Research Group.
Job reference: UOS028307
Closing date: 3rd June 2021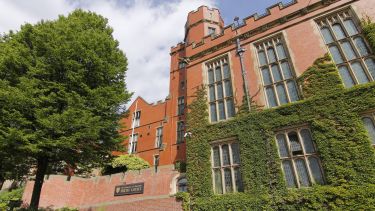 Facilities
Diamond Dog
What's this? MiRo is lost in the Diamond. Will MiRo find the rest of the robot pack? Watch the video to see MiRo navigate through teaching labs and study spaces.
Our facilities
Department of Computer Science
The University of Sheffield 
Regent Court
211 Portobello
Sheffield
S1 4DP
UK
Tel: +44 114 222 1800
Email: dcs@sheffield.ac.uk
AskUS: Get answers to your questions
Browse our frequently asked questions to get the answers you need.