Jobs
Information on how to apply for current vacancies within The Department of Computer Science.
Academic positions
Lecturer/Senior Lecturer in Medical Computing (two posts)
Job ref: UOS036563
This is an exciting opportunity for a Lecturer/Senior Lecturer in Medical Computing, in a role that combines academic research, translation of your work into clinical impact, and teaching.
Closing date: 3rd April 2023. Further information is available here.
Research positions
Research Associate in Machine Learning for Hearing Aid Signal Processing
Job ref: UOS036718
We are seeking a Research Associate in Machine Learning (ML) for Hearing Aid Signal Processing to work on an EPSRC project that is seeking to develop transformative approaches to hearing aid speech processing through the organisation of a series of open challenges.
Closing date: 18th April. Further information is available here.
"Our goal is to be among the top five computer science departments in the UK by any measure. Over the last three years we have substantially grown the depth and breadth of our research, establishing new groups in cybersecurity and algorithms, and growing our links with industry partners. Our student population has also increased in volume and quality, allowing us to make further investment in staff and facilities. To drive our research agenda forward, and to further support our excellence in teaching, we are now making a number of strategic appointments. This is a tremendously exciting time for the Department of Computer Science. I look forward to working with our new members of staff."
Professor Guy Brown, Head of Department.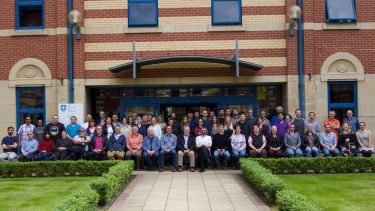 Since it was established in 1982, the Department of Computer Science at the University of Sheffield has attained an international reputation for its research and teaching.
In the Research Excellent Framework 2021 99 per cent of our research is rated in the highest two categories, meaning it is classed as world-leading or internationally excellent. We are rated as 8th nationally for the quality of our research environment, showing that the Department of Computer Science is a vibrant and progressive place to undertake research. 
Our vision is to achieve research excellence and impact by translating fundamental knowledge into practice, through collaboration with end users. The Department attracts a high level of external funding from UK Research Councils, the European Union and industry. Our record for leadership in collaborative research is outstanding, particularly in European programmes. Currently we host two ERC fellows and two EPSRC fellows.
Opportunities for collaboration with academia and industry
The Department of Computer Science is a member of the Faculty of Engineering at Sheffield, one of the biggest and best providers of engineering research and education in the UK. The faculty has over 5,000 students and is among the top three faculties in the UK for research income (at approximately £40 million annually).
There are many opportunities for collaboration between staff in the Department of Computer Science and colleagues in related departments such as Electrical and Electronic Engineering and Automatic Control and Systems Engineering. We also collaborate closely with the Advanced Manufacturing Research Centre in areas such as robotics and cybersecurity.
Digital industries in Sheffield are thriving, particularly in the creative sector. Major local companies include Sky Betting and Gaming, ARM, Zoo Digital, PlusNet, Sumo Digital, Twinkl and Jaywing.
Our first and second year undergraduate students are taught in the Diamond, a world class facility for engineering education opened in September 2015. Following a recent visit, Professor Fei Fei Li (director of the Stanford AI lab and Chief Scientist for Google AI) commented that "every university engineering dean worldwide should visit here".
Our student-run software company, Genesys, was the first of its kind in the UK and our approach has now been adopted by several other universities. 
At Masters level we offer programmes in Advanced Computer Science and specialised programmes in Speech and Language Processing, Data Analytics and Cybersecurity & Artificial Intelligence.
Working at the University of Sheffield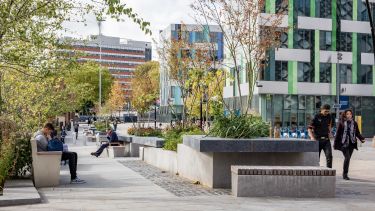 We are the only university to feature in the Sunday Times 100 Best Not-for-Profit organisations to work for 2018. In our staff survey (2016) 94% of staff said they were proud to work for the University and 89% of our staff would recommend the University as an excellent place to work.
The City of Sheffield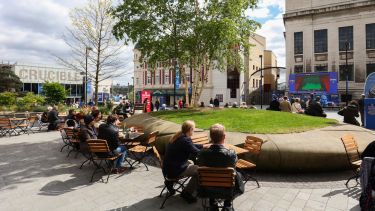 Sheffield is a vibrant, friendly, safe city surrounded by some of the most breathtaking countryside in the UK. It has been called the UK's greenest city. The city of Sheffield contains an abundance of entertainment and cultural activities. With a thriving cultural industries quarter and a range of city-wide events throughout the year, there is something on offer to suit everyone's taste and interests.
Highly competitive pay, pension, reward and recognition opportunities linked to performance.
A comprehensive selection of benefits to suit your lifestyle needs under the umbrella of 'The Deal'.
Access to extensive development and training opportunities, including our award-winning Sheffield Leader programme.
Award-winning equality and diversity action which enhances working life for all. 96% of staff tell us that they are treated with fairness and respect (staff survey 2018).