Professor John Clark
Department of Computer Science
Professor of Computer and Information Security
Director of Siemens Digital MINE
Head of the Security of Advanced Systems research group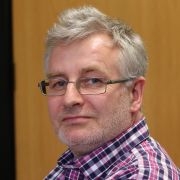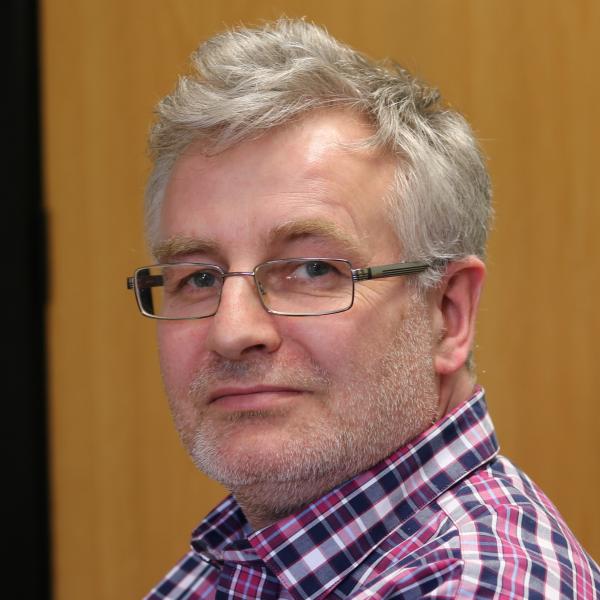 Profile

John Clark is a Professor of Computer and Information Security at the University of Sheffield since April 2017 and leads the Security of Advanced Systems Research Group. Previously he was Professor of Critical Systems at the University of York, having joined academia in 1992 as a Lecturer in Safety Critical Systems.

He studied Maths and then Applied Statistics at Oxford, before joining the security division of the software and systems house Logica (where he worked on security evaluation and security R&D).
Research interests

His major research interests lie in cybersecurity and software engineering, most notably the use of Artificial Intelligence to these areas. Publications have included work on: threat modelling, security policies, covert channel analysis, cryptographic building blocks, intrusion detection, insider detection, and automated synthesis of security protocols.

Current work addresses the automated discovery of classical cryptanalytic strategies, intrusion detection, and the search for quantum approaches to cryptanalysis via evolutionary computation.

He is particularly interested right now in building up research in the security of robotic and autonomous systems and in the security of advanced manufacturing systems.
Publications

Books

Journal articles

Chapters

Conference proceedings papers

Theses / Dissertations

Other

Preprints
Grants

Current grants

Previous grants

Studentship, EPSRC, £150,304, 02/2019 - 01/2021, as PI
Pitch-In: Promoting the Internet of Things via Collaborations between HEIs & Industry, HEFCE, 04/2018 - 09/2021, £4,917,863, as PI
Cybersecurity and Al Skills Development, HEFCE, 02/2018 - 02/2019, £183,409, as PI
DAASE: Dynamic Adaptive Automated Software Engineering, EPSRC, 06/2012 - 09/2019, £297,095, as PI
The Birth, Life and Death of Semantic Mutants, EPSRC, 10/2009 - 09/2013, £136,252, as PI
Using Learning to Support the Development of Embedded Systems, EPSRC, 10/2007 - 09/2011, £379,941, as Co-PI
System-Smart Intrusion Detection, EPSRC, 09/2007 - 07/2010, £228,258, as PI
Defending the Weakest Link: Intrusion via Social Engineering, EPSRC, 08/2006 - 01/2010, £189,277, as PI
SEBASE: Software Engineering By Automated SEarch, EPSRC, 06/2006 - 12/2011, £784,417, as PI
Formal Methods and Testing (FORTEST), EPSRC, 11/2001 - 04/2005, £63,158, as Co-PI
SEMINAL: Software Engineering with Metaheuristic Innovative ALgorithms, EPSRC, 06/2000 - 05/2002, £45,763, as Co-PI
SEMINAL: Software Engineering with Metaheuristic Innovative ALgorithms, EPSRC, 11/1999 - 06/2000, £51,112, as Co-PI
CONVERSE: A Change-oriented process for Engine Controllers, EPSRC, 10/1997 - 10/2000, £201,963, as Co-PI
Test Automation for Verification of non-functional properties, EPSRC, 01/1996 - 10/1997, £124,406, as Co-PI
Anaylis and design synthesis for real-time safety critical systems, EPSRC, 12/1994 - 03/1998, £151,005, as Co-PI
Professional activities and memberships

Professional activities and achievements

Member of the Security of Advanced Systems research group
Awarded Royal Society Wolfson Research Merit Award in 2013.
ACM/IEEE Automated Software Engineering. Most influential 15 year (-/+1) paper: ASE 1998 - An Automated Framework for Structural Test-Data Generation - Nigel Tracey, John Clark, Keith Mander and John McDermid.
Winner of Silver Medal and $1000 (Human-Competitive Quantum Fourier Transform Algorithm Using Genetic Programming. Paul Massey, John A Clark and Susan Stepney, 2005) and Bronze Medal and $2000 (Genetic algorithms and solid state NMR pulse sequences. Matthias Bechmann, John Clark, Angelika Sebald, 2013) in GEECO's Human Competitive Awards open competitions.
Awarded 9 best paper prizes since 2004.
External Examiner for 4 undergraduate programmes: King's College London, Sheffield, Brunel, and Imperial College London.
External Examiner for 4 postgraduate programmes: Newcastle, Open University, Dublin and University College London.

Administrative and Community Roles

Joins Sheffield in April 2017 as the group leader for new Security of Advanced Systems Research Group
Previously: Secretary and Chair of various Boards of Examiners, Head of Research, Sciences Rep on Senate, and Head of Department.
Regular reviewer, panellist, and panel chair for the EPSRC.