Professor Thomas Hain
Department of Computer Science
Professor of Speech and Audio Technology
Director of UKRI CDT in Speech and Language Technologies
Director of Centre for Speech and Language Technology (VoiceBase)
Head of the Speech and Hearing (SpandH) research group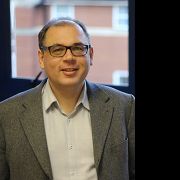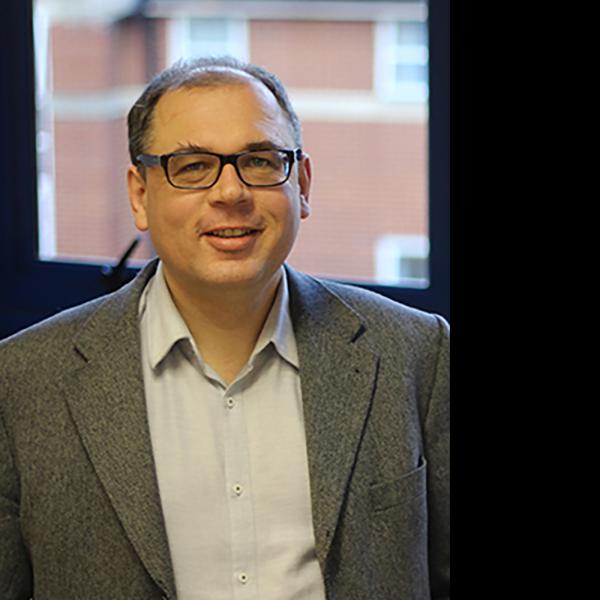 Profile

Thomas Hain obtained the degree 'Dipl.-Ing' in Electrical/Communication Engineering in 1994 from the University of Technology, Vienna. He joined the Speech Technology Group at Philips Speech Processing which he left in a senior position.

In 1997 he joined the Speech, Vision and Robotics Group at the Cambridge University Engineering Department as Research Associate and PhD Student. He took up a Lectureship at the SVR group in 2001.

In 2004 he joined the Speech and Hearing Group to work as Lecturer in Computer Science. He was promoted to Senior Lecturer in 2008 and Reader in 2011.
Research interests

Thomas' research interests cover many areas in natural language processing, speech, audio and multimedia technology, machine learning, and complex system optimisation and design.

His interests include: large vocabulary continuous speech recognition, non-linear methods in speech processing, low bit-rate speech coding, machine learning, multi-modal systems, image classification, microphone arrays, system and resource optimisation.
Publications

Books

Journal articles

Chapters

Conference proceedings papers

Reports

Theses / Dissertations

Datasets

Other

Preprints
Grants

Current grants

Automatic voice conversion for transforming professional adult voice actors to artificial child voice actors, Innovate UK, 01/2021 - 01/2023, £173,605, as PI
UKRI Centre for Doctoral Training in Speech and Language Technologies and their Applications, EPSRC, 04/2019 to 09/2027, £5,508,850, as PI
VoiceBase Centre, VoiceBase Inc., 04/2018 - 03/2022, £1,499,972, as PI
WFST-based integration of ASR and MT in Spoken Language Translation, Google, 03/2014 to 12/2022, £63,588, as PI

Previous grants

MAUDIE: Multimedia Analysis for Unsupervised Dubbing In Entertainment, Innovate UK, 05/2018 to 07/2021, £393,115, as PI
TUTO II: Reading skills tutoring system, ITSLANGUAGE BV, 08/2017 to 12/2019, £121,439, as PI
Sound Source Separation Based on Deep Learning, Industrial, 05/2019 - 04/2020, £48,000, as PI
Acoustic correlates of emotions for automatic recognition, Industrial, 10/2018 to 09/2019, £48,900, as PI
Bridge Project, VoiceBase Inc., 09/2017 to 03/2018, £61,200, as PI
STATUS IV: Speech Technology and Translation Universal Survey, Defence Science and Technology Laboratory, 01/2017 to 10/2017, £60,000, as PI
TUTO: Reading skills tutoring system, ITSLANGUAGE BV, 09/2016 to 08/2017, £61,983, as PI
STATUS III: Speech Technology and Translation Universal Survey, Defence Science and Technology Laboratory, 01/2015 to 07/2016, £78,684, as PI
STATUS II: Speech Technology and Translation Universal Survey, Defence Science and Technology Laboratory, 11/2013 to 05/2014, £98,982, as PI
ItsLanguage, ITSLANGUAGE BV, 11/2012 to 03/2015, £68,333, as PI
German System Adaptation, ITSLANGUAGE BV, 11/2012 to 03/2015, £42,373, as PI
DocuMeet: Transcription, summarisation and documentation of meetings using advanced speech technologies, indexing and browsing capabilities, European Commission - FP7, 11/2012 to 10/2014, £368,433, as PI
STATUS: Speech Technology and Translation Universal Survey, Defence Science and Technology Laboratory, 10/2012 to 08/2013, £73,726, as PI
A Joint Model of Spoken Language Translation, Google, 09/2011 to 12/2016, £43,014, as PI
Natural Speech Technology, EPSRC, 05/2011 to 07/2016, £1,798,665, as PI
Unsupervised Domain Adaptation, CISCO, 11/2010 to 04/2012, £121,745, as PI
AMIDA: Augmented Multi-party Interaction with Distance Access, European Commission - FP6, 10/2006 to 12/2009, £467,074, as PI
AMIDA: Augmented Multi-party Interaction with Distance Access, European Commission - FP6, 10/2006 to 12/2009, £345,350, as PI
Professional activities and memberships

Head of the Speech and Hearing research group
Editorial Board member, Computer Speech and Language
Associate Editor, ACM Transactions on Speech and Language Processing
Organising committee member, ASRU 2013
Area Chair, Interspeech 2014, Speech Recognition - Signal Processing, Acoustic Modelling, Robustness and Adaptation.
Area Chair, ICPR 2014, Track 3 Image, Speech. Signal and Video Processing
Programme Committee, PoITAL 2014