Our Global Challenge Fellowships present the opportunity to work on a truly international project, addressing some of the biggest and most challenging problems of our time, and translating cutting edge research into local impact.
As one of our fellows you will embark on either a 12- or 24-month project to address problems faced by those in the Global South. This could be, for example, developing access to secure food, sustainable health and wellbeing, inclusive and quality education, clean sanitation or affordable energy. You will work in collaboration with overseas institutions where you will spend between 25 - 50 percent of your time. It will be up to you to design and complete a major research project.
Exceptional people are drawn to The University of Sheffield because of our research excellence. It influences policy, changes lives and helps us to understand the world. These fellowships present an exceptional opportunity for a visionary researcher to contribute to the transformation of the social, economic and environmental circumstances of countries in the Global South.
Independently design, execute and write-up a major research project which addresses the evidenced development needs of a DAC-list country or countries whilst working in collaboration with a DAC-list country partner and across multiple disciplines.
Develop strong and sustainable relationships between colleagues in Sheffield and international partners. 
Contribute to the broader research life of host departments and research centres.
A postdoctoral researcher with the ability to demonstrate an outstanding capacity for innovative research based on a wealth of research experience. 
A clear vision, set out in the proposal, which outlines the broader contribution this project can make to the field of international development.
Experience of working or conducting research in the country/countries where the research is proposed to take place and a strong relationship with the proposed partner institution(s). 
A proven driver of interdisciplinary and cross-cultural knowledge exchange with a commitment to equality and diversity.
---
Information for applicants
The closing date for applications is midnight (GMT) on Monday 14 January 2019
Following the closing date, we will contact applicants by email to let them know whether or not they have been shortlisted to participate in the next stage of the selection process. This may take up to four weeks.
Female empowerment through radio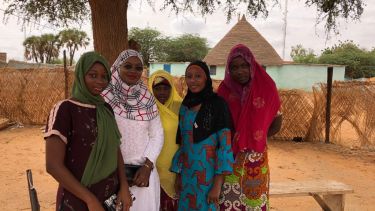 The Global Problem: Women in conflict-affected developing countries are marginalised due to a lack of knowledge about their basic legal rights.
The Sheffield Solution: To improve how media outputs, namely radio, can contribute to female empowerment in these countries.
Using regenerative medicine to cure blindness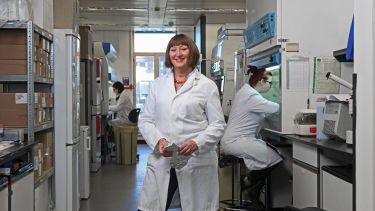 The Global Problem: Blindness can contribute to a decreased quality of life and treatment for it in developing countries is often expensive and restricted. 
The Sheffield Solution: Use regenerative medical techniques to increase the economical-viability of treatment for patients in developing countries.