Scholarships for study abroad
Off
Travel Bursary 2023-24
We are excited to announce we have £500 travel bursaries on offer to students in receipt of a University of Sheffield bursary who will go on a year or semester abroad in the academic year 2023-24, with some of the awards generously supported by alumni donations and Santander. Eligible students will be contacted by email with instructions in June and awards will be made to eligible students in July 2023.
External scholarships and awards
There are some external scholarships and awards available for students who are studying abroad. Below are some of the scholarships we are aware of, but there are others. It is worth checking if your host institution offers any funding, if it is competitive and if you need to apply for it.
The BUTEX Sustainability Abroad Scholarship

BUTEX (British Transnational Exchange Association) offers Sustainability Abroad Scholarships worth £500.

To be eligible to apply:

You must have been offered, currently undertaking or already completed, a study abroad or exchange placement or a work/internship/traineeship placement.
Your study abroad, exchange or work placement takes place in the calendar year in which you apply.
Your placement must be for either one semester or one year if it is a study abroad experience.
Work, Internship or Traineeship placements must be overseas and do not need to be a specific length of time.
You must be enrolled in your undergraduate course when you apply for, and receive a scholarship. Once students graduate they are not eligible to receive a scholarship.

Deadline: 30 September 2023 (see website)

DUO Scholarships

These scholarships are applied for by your host university and not directly by the student, and also involve a student from the partner coming to Sheffield for a semester. The scholarship only covers the first semester of the year abroad and usually have a maximum value of 4,000€. Countries known to offer DUO scholarships include Singapore and South Korea.

The JASSO Scholarship

This scholarship is provided by the Japan Student Services Organisation (JASSO) to privately financed international students with excellent academic performance and character who are experiencing financial difficulties in pursuing their studies in Japan.

Swiss-European Mobility Programme (SEMP)

SEMP mobility projects are not submitted directly by students or HEI staff but by the Swiss higher education institutions to the National Agency Movetia. This also applies to incoming mobility. Students and HEI staff coming to Switzerland from abroad are also supported via the SEMP. Traineeships must be organised through a Swiss HEI, usually a partner institution of the home HEI. Students and HEI staff can obtain information from the International Relations Office of their home HEI or a Swiss partner institution.
Travel grant
You may be able to claim a retrospective travel grant from Student Finance following your period abroad.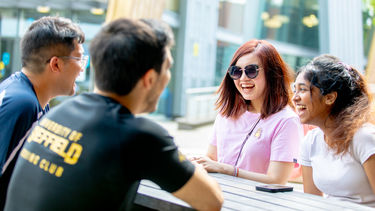 International Merit Scholarships
We offer a generous package of financial support for international students including 75 undergraduate scholarships worth £10,000 towards the annual tuition fee and 125 postgraduate taught scholarships worth £5,000 towards the tuition fee. Applications are now open for existing offer holders.