Emilie Couchman
Division of Nursing and Midwifery, Health Sciences School
Postgraduate Research Student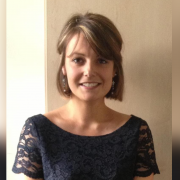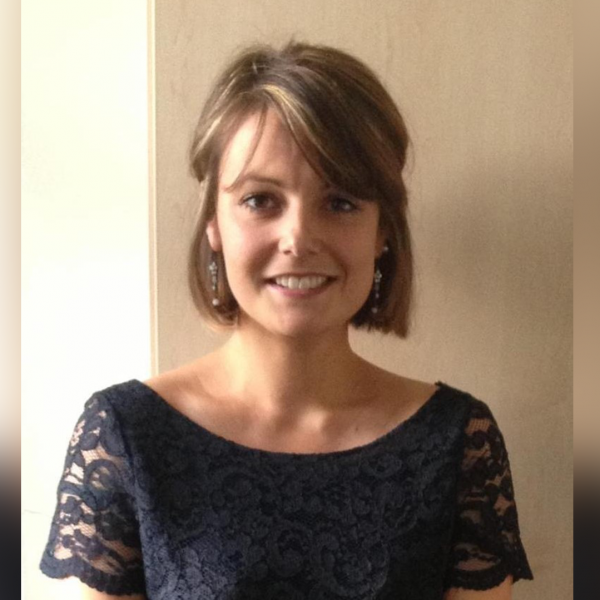 emcouchman1@sheffield.ac.uk
362 Mushroom Lane
Full contact details
Emilie Couchman
Division of Nursing and Midwifery, Health Sciences School
362 Mushroom Lane
Sheffield
S10 2TS

Profile

I am currently undertaking my PhD with the Mesothelioma UK Research Centre at the University of Sheffield. I also work as a GP on a part-time basis. My PhD is entitled 'Rethinking continuity in primary care for people with mesothelioma'. This project, funded by Mesothelioma UK, explores the experiences of continuity in primary care among people with mesothelioma, their close persons and their healthcare professionals. My previous research has identified continuity in primary palliative care as a high priority. I am particularly interested in the significant burden on people with mesothelioma (and those around them) of negotiating and accessing the current complex healthcare system. 

My interest in palliative care research started during my BMedSci intercalated degree during medical school. I have since been committed to a clinical academic career throughout my medical training. I was awarded an Academic Foundation Programme post for my house officer years, and subsequently an ACF for my specialty training in general practice. I have achieved over 20 peer-reviewed publications (including book chapters, editorials, letters, literature reviews and original research articles), 16 oral presentations and 20 poster presentations. I have medical journalism and editorial experience, having undertaken a placement at the British Journal of General Practice, and the Clegg Scholarship at the British Medical Journal. I understand evidence-based medicine, from publication to clinical practice. I enjoy teaching and mentoring regularly, and have a Postgraduate Certificate in Learning and Teaching. 
Professional activities and memberships

I was recently invited to be a member of the Mesothelioma UK's Clinical Expert Panel by Liz Darlison, CEO of Mesothelioma UK.
Publications

Book chapters

Gott, M, Green, E, Gardiner, C. The need for palliative care in heart failure. In: Heart Failure and Palliative Care: a team approach. 2nd edition. 2015. Eds: Johnson M, Lehman R & Hogg K. Radcliffe Publishing, Oxford, UK
Green, E, Gillis, L, Lashen, H. Ethnicity and IVF. In: Ethnic Differences in Fertility and Assisted Reproduction. 2013. Ed: Sharara. Springer, Washington DC, USA

Articles

Couchman, E, Ejegi-Memeh, S, Mitchell, S, Gardiner, C. How do patients with advanced cancer and palliative care needs, and their close persons, experience continuity in primary care? A mixed-methods review. Palliative Medicine (under review)
Couchman, E, Lempp, H, Naismith, J, White, P. The family physician's role in palliative care: views and experiences of patients with cancer. Progress in Palliative Care 2019;28(3):192-200
Green, E, Knight, S, Gott, M, Barclay, S, White, P. Patients' and carers' perspectives of palliative care in general practice: a systematic review with narrative synthesis. Palliative Medicine 2018;32(4):838-850
Green, E, Ward, S, Riley, B, Sattar, H, Brierley, W, Harris, T. "They shouldn't be coming to the ED, should they?" A descriptive service evaluation of why patients with palliative care needs present to the emergency department. American Journal of Hospice and Palliative Medicine 2017;10.1177/1049909116676774
Ismail, S, Pope, I, Bloom, B, Catalao, R, Green, E, Longbottom, R, Janson, G, McCoy, D, Harris, T. Risk factors for admission at three, urban Emergency Departments in England: a cross-sectional analysis of attendances over one month. BMJ Open 2017;7(6):e011547. doi:10.1136/bmjopen-2016-011547
Green, E, Shaw, S, Harris, T. "They shouldn't be coming to the ED, should they?" A qualitative study of why patients with palliative care needs present to the emergency department. BMJ Supportive & Palliative Care Published Online First:12 May 2016;doi: 10.1136/bmjspcare-2015-000999
Green, E, Shaw, S, Ward, S, Riley, B, Sattar, H, Brierley, W, Harris, T. Why do adults with palliative care needs present to the emergency department (ED)? "They shouldn't be coming to the ED, should they?" (Abstract) BMJ Supportive & Palliative Care 2015;5(Suppl 3):A1-A85 DOI:10.1136/bmjspcare-2015-001026.218
Green, E, Shaw, S, Ward, S, Riley, B, Sattar, H, Brierley, W, Harris, T. Why do adults with palliative care needs present to the emergency department (ED)? "They shouldn't be coming to the ED, should they?" (Abstract) Emerg Med J 2015;32:995-996 doi:10.1136/emermed-2015-205372.38
Green, E, Gott, M, Wong, J. Why do adults with palliative care needs present to the emergency department?
A narrative review of the literature. Progress in Palliative Care 2016;24(4):295-203
Jones, R, Green, E, Hull, C, Niesner, E, Schofield, P. Making an impact: research, publications and bibliometrics in the British Journal of General Practice. British Journal of General Practice 2012;62(596):157-159
Green, E, Ingleton, C. Commentary on Huang Y, Yates P & Prior D (2009) Factors influencing oncology nurses' approach to accommodating cultural needs in palliative care. Journal of Clinical Nursing 2010;19:1179-1181
Ingleton, C, Green, E. Commentary on Metcalfe A, Pumphrey R & Clifford C (2009) Hospice nurses' and genetics: implications for end-of-life care. Journal of Clinical Nursing 2010;19:1182-1184.
Green, E, Gardiner, C, Ingleton, C, Gott, M. Exploring the extent of communication surrounding the transition to palliative care in patients with heart failure (Abstract) Palliative Medicine 2010;24:S84.
Green, E, Gardiner, C, Ingleton, C, Gott, M. Communication surrounding transitions to palliative care in heart failure: a review and discussion of the literature. Progress in Palliative Care 2010;18(5):281-290.
Green, E, Gardiner, C, Gott, M, Ingleton, C. Exploring the extent of communication in heart failure: the perspectives of healthcare professionals. Journal of Palliative Care 2011;27(1):107-116

Editorials

Green, E, Gott, M. Palliative care in the emergency department: an avoidable burden or entirely appropriate? British Journal of Hospital Medicine 2016;77(12):674-675
Green, E, Jones, R. Why is general practice still so unpopular? Education for Primary Care 2012;23:2-4

Letters

Oral presentations

Couchman, E, Ejegi-Memeh, S, Mitchell, S, Gardiner, C. Rethinking continuity in primary care for people with mesothelioma. University of Sheffield Health Sciences School Postgraduate Conference Online (6th July 2021)
Couchman, E, Ejegi-Memeh, S, Mitchell, S, Gardiner, C. Rethinking continuity in primary care for people with mesothelioma. National Academic GP Training Conference (25th June 2021)
Couchman, E, Ejegi-Memeh, S, Mitchell, S, Gardiner, C. Rethinking continuity in primary care for people with mesothelioma. Sheffield Palliative Care Research Network virtual meeting (26th May 2021)
Couchman, E, Ejegi-Memeh, S, Mitchell, S, Gardiner, C. Rethinking continuity in primary care for people with mesothelioma. Sheffield University Medicine, Dentistry & Health Postgraduate Pizza Talks (21st May 2021)
Green, E, Lempp, H, Naismith, J, White, P. Palliative care in general practice: cancer patients' views and experience of their GP's role. (Oral presentation) SAPC South East Regional Meeting, Cambridge (24th January 2019)
Green, E, Lempp, H, Naismith, J, White, P. Palliative care in general practice: cancer patients' views and experience of their GP's role. (Oral presentation) 6th Annual London GP Trainee Conference: Our Health, London (17th July 2018)
Green, E, Lempp, H, Naismith, J, White, P. Palliative care in general practice: cancer patients' views and experience of their GP's role. (Oral presentation) SAPC South East Regional Meeting, Cambridge (25th-26th January 2018)
Green, E, Knight, S, Gott, M, Barclay, S, White, P. Palliative care in general practice: what do patients and carers want? A systematic review of the literature. (Elevator Pitch) SAPC 46th Annual Scientific Meeting, Warwick (12th-14th July 2017)
Green, E, Knight, S, Gott, M, Barclay, S, White, P. Palliative care in general practice: what do patients and carers want? A systematic review of the literature. (Elevator Pitch) National GP ACF Conference, Sheffield (16th-17th March 2017)
Green, E, Shaw, S, Ward, S, Brierley, W, Sattar, H, Riley, B, Harris, T. Why do adults with palliative care needs present to the emergency department? "They shouldn't be coming to the ED, should they?" (Oral presentation) National GP ACF Conference, Brighton (17th March 2016)
Green, E, Shaw, S, Ward, S, Brierley, W, Sattar, H, Riley, B, Harris, T. Why do adults with palliative care needs present to the emergency department? "They shouldn't be coming to the ED, should they?" (Oral presentation) 11th Palliative Care Congress, Glasgow (9th March 2016)
Green, E, Shaw, S, Ward, S, Brierley, W, Sattar, H, Riley, B, Harris, T.  Why do adults with palliative care needs present to the emergency department? "They shouldn't be coming to the ED, should they?" (Oral presentation) Association of Palliative Medicine Juniors: The Future of Palliative Medicine, York (20th February 2016)
Green, E, Shaw, S, Ward, S, Brierley, W, Sattar, H, Riley, B, Harris, T. Why do adults with palliative care needs present to the emergency department? "They shouldn't be coming to the ED, should they?" (Oral presentation) Hospice UK: The Art and Science of Hospice Care, Liverpool (10th-12th November 2015)
Green, E, Shaw, S, Ward, S, Brierley, W, Sattar, H, Riley, B, Harris, T. Why do adults with palliative care needs present to the emergency department? "They shouldn't be coming to the ED, should they?" (Oral presentation) RCEM Annual Scientific Conference, Manchester (28th-30th September 2015)
Green, E, Gutteridge, C. Why do patients known to palliative care present to the emergency department? (Oral presentation) UK Terminology Centre Conference on 'Delivering Clinical Benefits through SNOMED CT', Birmingham (3rd March 2015)
Green, E, Gardiner, C, Gott, M, Ingleton, C. Transitions to palliative care: exploring the care and communication needs of patients with heart failure. (Oral presentation) International Academic and Research Conference, Manchester (20th August 2011)

Poster presentations

Couchman, E, Ejegi-Memeh, S, Mitchell, S, Gardiner, C. How do patients with advanced cancer and palliative care needs, and their close persons, experience continuity in primary care? A mixed-methods review. National Cancer Research Institute Festival: Making cancer research better together (8-12th November 2021)
Couchman, E, Ejegi-Memeh, S, Mitchell, S, Gardiner, C. How do patients with advanced cancer and palliative care needs, and their close persons, experience continuity in primary care? A mixed-methods review. White Rose Doctoral Training Partnership 10th Annual Conference (22-23rd June 2021)
Couchman, E, Ejegi-Memeh, S, Mitchell, S, Gardiner, C. How do patients with advanced cancer and palliative care needs, and their close persons, experience continuity in primary care? A mixed-methods review. The Cancer and Primary Care Research International Network Online Conference 2021 (9-10th June 2021)
Green, E, Lempp, H, Naismith, J, White, P. Palliative care in general practice: cancer patients' views and experience of their GP's role. (Poster) Hospice UK Conference: Transforming Palliative Care, Telford (27-28th November 2018)
Green, E, Lempp, H, Naismith, J, White, P. Palliative care in general practice: cancer patients' views and experience of their GP's role. (Poster) RCGP Annual Primary Care Conference & Exhibition, Glasgow (4-6th October 2018)
Green, E, Knight, S, Gott, M, Barclay, S, White, P. Palliative care in general practice: what do patients and carers want? A systematic review of the literature. (Poster) 6th Annual London GP Trainee Conference: Our Health, London (17th July 2018)
Green, E, Lempp, H, Naismith, J, White, P. Palliative care in general practice: cancer patients' views and experience of their GP's role. (Poster) SAPC 47th Annual Scientific Meeting, London (11th July 2018)
Green, E, Lempp, H, Naismith, J, White, P. Palliative care in general practice: cancer patients' views and experience of their GP's role. (Poster) IAT Poster and Paper Competition, King's College London (15th May 2018)
Green, E, Lempp, H, Naismith, J, White, P. Palliative care in general practice: cancer patients' views and experience of their GP's role. (Poster) NIHR Academic Clinical Fellowship event, London (21st March 2018)
Green, E, Knight, S, Gott, M, Barclay, S, White, P. Palliative care in general practice: what do patients and carers want? A systematic review of the literature. (Poster) RCGP Annual Primary Care Conference & Exhibition, ACC Liverpool (12th-14th October 2017)
Green, E, Knight, S, Gott, M, Barclay, S, White, P. Palliative care in general practice: what do patients and carers want? A systematic review of the literature. (Poster) IAT Poster and Paper Competition, King's College London (3rd May 2017)
Green, E, Knight, S, Gott, M, Barclay, S, White, P. Palliative care in general practice: what do patients and carers want? A systematic review of the literature. (Poster) National GP ACF Conference (16th-17th March 2017)
Green, E, Shaw, S, Ward, S, Brierley, W, Sattar, H, Riley, B, Harris, T. Why do adults with palliative care needs present to the emergency department? "They shouldn't be coming to the ED, should they?" (Poster) Association of Palliative Medicine Juniors: The Future of Palliative Medicine (20th February 2016)
Green, E, Shaw, S, Ward, S, Brierley, W, Sattar, H, Riley, B, Harris, T. Why do adults with palliative care needs present to the emergency department? "They shouldn't be coming to the ED, should they?" (Poster) William Harvey Day, Queen Mary University of London (20th October 2015)
Green, E, Shaw, S, Ward, S, Brierley, W, Sattar, H, Riley, B, Harris, T. Why do adults with palliative care needs present to the emergency department? "They shouldn't be coming to the ED, should they?" (Poster) International Conference on Palliative Care and Care of the Older Person, Cork (15-17th October 2015)
Green, E, Gott, M, Wong, J. Why do adults with palliative care needs present to the emergency department? A systematic review of the literature. (Poster) Society for Academic Primary Care 44th Annual Conference, Oxford (8th – 10th July 2015)
Green, E, Gott, M, Wong, J. Why do adults with palliative care needs present to the emergency department? A systematic review of the literature. (Poster) APM Juniors Conference, London (28th March 2015)
Green, E, Gardiner, C, Gott, M, Ingleton, C. Transitions to palliative care: exploring the care and communication needs of patients with heart failure. (Poster) Sheffield Medical School Annual Research Meeting, Sheffield (20th – 21st June 2011)
Green, E, Gardiner, C, Gott, M, Ingleton, C. Transitions to palliative care: exploring the care and communication needs of patients with heart failure. (Poster) Warwick Undergraduate Medical Research Conference, Warwick (1st October 2011)
Green, E, Gardiner, C, Gott, M, Ingleton, C. Transitions to palliative care: exploring the care and communication needs of patients with heart failure. (Poster) European Association of Palliative Care Research Congress, Glasgow (10th – 12th June 2010)