Careers and further study
A career as a healthcare professional is extremely rewarding. You may also choose to do further specialist qualifications.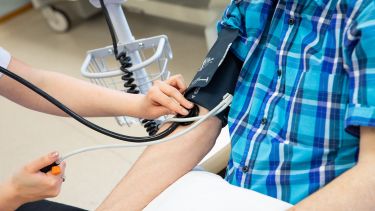 Careers
Careers in health professions give you the chance to have a real, life-changing impact on the lives of children and adults in a variety of ways.
Our clinical undergraduate degree courses in nursing, orthoptics and speech and language therapy are all three-year courses, meaning that you'll be fully qualified and able to begin your healthcare career in just three years. Once you've graduated from a clinical course, you'll be eligible to register with the relevant professional body in your specialism and begin working.
Our non-clinical courses in health and human sciences, and speech and language sciences, are the gateway to potential careers in public health, health policy, health management, education, psychology, social work, audiology and many other fields. You may choose to study a non-clinical course to keep your options open, before specialising through further study.
Graduates of our health professions courses typically earn an average salary of £22,000 after six months, before progressing through the health service's pay scales. With experience, advancement and specialist development, salaries can reach £40,000 - £80,000.
Further study
We aim to support health professionals throughout their working life. Through our range of postgraduate courses and CPD modules, we provide opportunities for you to develop, specialise and further your career.
Our masters-level courses cover specialist topics such as vision and strabismus, communication disorders, speech difficulties, dementia, paediatric and neonatal nursing.
We are a recognised leader in providing lifelong learning and learning beyond registration for healthcare professionals. By offering a broad range of CPD modules, study days and short courses, we support healthcare professionals to grow their knowledge and skills.
Join us as an undergraduate, and you'll be joining a university community committed to supporting you throughout your future career.