HELSI Bites: Vision and Ageing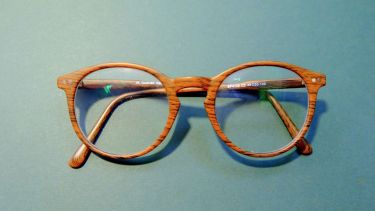 Events are free but require registration via the link below. HELSI Bites are 30 minute lunchtime talks (15-18 minute talk & 10 minutes for Q&A), prepared in an engaging & accessible "TED talk" style, suitable for our diverse, cross disciplinary academic audience. They highlight the wealth of expertise amongst our members, and showcase our holistic approach to tackling ageing and extending healthy lifespans.
---
Description
Presented by Dr Gemma Arblaster, Division of Ophthalmology and Orthoptics, Health Sciences School
What happens to our vision as we age? 
How does vision and vision impairment affect ageing and other health conditions? 
Gemma is a clinical academic Orthoptist at the University of Sheffield and Sheffield Teaching Hospitals eye clinic. Gemma will describe her clinical roles and research interests. Recent clinical research investigating eye misalignment and the outcomes from surgery, funded by an NIHR clinical doctoral fellowship, will be presented. Current research into vision impairment in older people will be presented, including participatory research exploring the experiences of older people with vision impairment during hospital stays and the use of technology in adults with low vision. Gemma will also briefly describe the 'Health and Wellbeing in Adulthood and Later Life' research theme within the Health Sciences School.  
Events at the University
Browse upcoming public lectures, exhibitions, family events, concerts, shows and festivals across the University.