The Healthy Lifespan Institute Advisory Board comprises of internationally recognised academics, and leaders from industry, government and non-governmental organisations.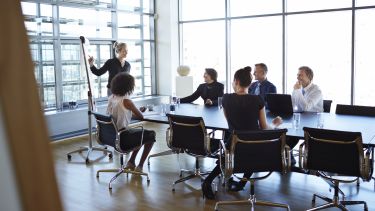 Members have been selected by the Healthy Lifespan Institute Core Management Group to provide a balanced range of world leading expertise on ageing and multimorbidity from a variety of perspectives.
The primary function of the Advisory Board is to provide a strategic steer to the achievement of the overall aims and objectives developed by the Executive Board, to guide quality improvement, and to assess effectiveness and performance of the Institute's activity against its mission (to lead multidisciplinary efforts to prevent multimorbidity and frailty by the development of new policies, services and products).
The Advisory Board meets once a year and is chaired by the Advisory Board Chair (Lord Robert Kerslake).
Lord Robert Kerslake - UK Parliament 
Prof. Carol Brayne - University of Cambridge 
Catherine Foot - Centre for Ageing Better 
James Kirkland M.D. PH.D - Mayo Clinic
Joan Mannick M.D - resTORbio 
Linda McAvan OBE - Former MEP for Yorkshire and Humber 
Prof. Kevin McKee - Dalarna University 
Prof. James Nazroo - University of Manchester 
Ritu Sadana MSc ScD - World Health Organisation 
David Sinclair - International Longevity Centre UK 
Claire Turner - Centre for Ageing Better
---
We employ an agile team-based organisational structure to facilitate rapid decision making and encourage the emergence of new ideas.
Co-Directors
Deputy Director
Flagship institutes
The University's four flagship institutes bring together our key strengths to tackle global issues, turning interdisciplinary and translational research into real-world solutions.