We have a range of internationally recognised facilities, models and equipment and an esteemed membership of interdisciplinary researchers.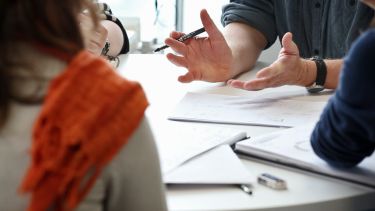 We can work with you and appropriate user groups to tackle multimorbidity by discovering novel ways to intervene at different stages of life and improve the population's number of disability-free years. 
Whether you are interested in drug development to boost resilience to age related disease, designing local and national policy initiatives, creating educational resources, analysing data, or developing products and other interventions we want to collaborate with you.
There are many ways we can work together, such as:
partnership agreements for long term projects that give you access to all of the University's Healthy Lifespan related capabilities
consultancy for when you have a specific, short term problem to be resolved
PhD or postdoctoral projects for when you've identified a longer-term opportunity, but don't have the in-house resource
development of joint research projects
co-production in service and policy development, locally and nationally
providing access to data and a substantial collection of animal models 
use of state of the art testing and imaging facilities
working with established patient cohorts 
drug development and clinical trials
If you have a query or idea please contact us at healthylifespan@sheffield.ac.uk
Flagship institutes
The University's four flagship institutes bring together our key strengths to tackle global issues, turning interdisciplinary and translational research into real-world solutions.