A new toolbox for the longitudinal assessment of healthspan in aging mice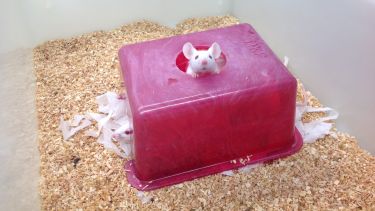 Professor Ilaria Bellantuono, co director of the Healthy Lifespan Institute at the University of Sheffield has worked with a team of international scientists to develop a toolbox to reliably assess the healthspan of mice, published in the recent Nature Protocols.
The number of people aged over 65 is expected to double in the next 30 years. For many, living longer will mean spending more years with the burdens of chronic diseases such as Alzheimer's disease, cardiovascular disease, and diabetes. Although researchers have made progress in developing geroprotective (drug) interventions that target mechanisms of aging and delay or prevent the onset of multiple concurrent age-related diseases, a lack of standardized techniques to assess healthspan in preclinical murine studies has resulted in reduced reproducibility and slow progress. To overcome this, major centers in Europe and the United States skilled in healthspan analysis came together to agree on a toolbox of techniques that can be used to consistently assess the healthspan of mice. 
The toolbox described in the paper outlines a comprehensive set of techniques that can be used to consistently and reproducibly assess the healthspan of mice. The team expects that the use of this toolbox will permit investigators to rapidly and robustly identify candidate geroprotectors that may potentially be of clinical use in the treatment of many age-related diseases in humans. 
Flagship institutes
The University's four flagship institutes bring together our key strengths to tackle global issues, turning interdisciplinary and translational research into real-world solutions.